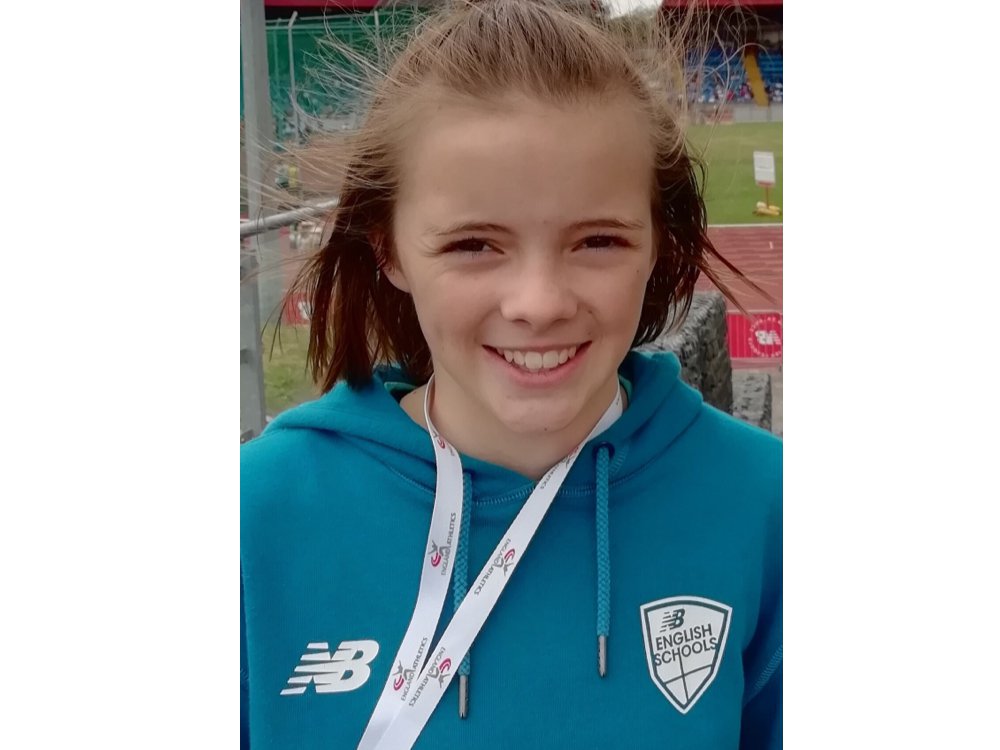 Highs & Lows for Amelia
On Saturday 31st Aug Amelia competed at English AAA Championships at a blustery Bedford. She was representing Newark AC, racing against some of the best athletes in the country in the U15 girls 1500m. It was a very competitive race and despite taking a spike in the thigh during the race, Amelia managed to finish in a fantastic 5th place. A great end to a very good athletics season for Amelia.
Amelia then moved on to the IRC National Championships at the British Triathlon U20's Big Weekend on the 6th and 7th September competing in both the individual and relay races.
This weekend (7th and 8th Sep) Amelia, along with the best Triathletes in Britain, headed to Mallory Park to take part in the British Triathlon Big Weekend. Over two days Amelia competed for the Yorkshire Regional Team in the Inter Regional Championships, in both the individual and relay events. The IRCs contains teams, who have qualified, from across the British regions, including Scotland and Wales.
Saturday started with the individual event. Amelia had a fantastic 315m open water swim, leaving transition in a clear 3rd place out of the 39 other athletes, hot on the heels of the leading two . At the start of the second lap of the bike Amelia was caught by a pack of 5 bikers and seemed to be struggling a little. Finishing the bike leg, she left for the 2.6km run still in a strong 6th place . Unfortunately after only 200m, a cold Amelia had been trying to get rid of all week caught up with her and reluctantly , for the first time ever, she had to retire from the race.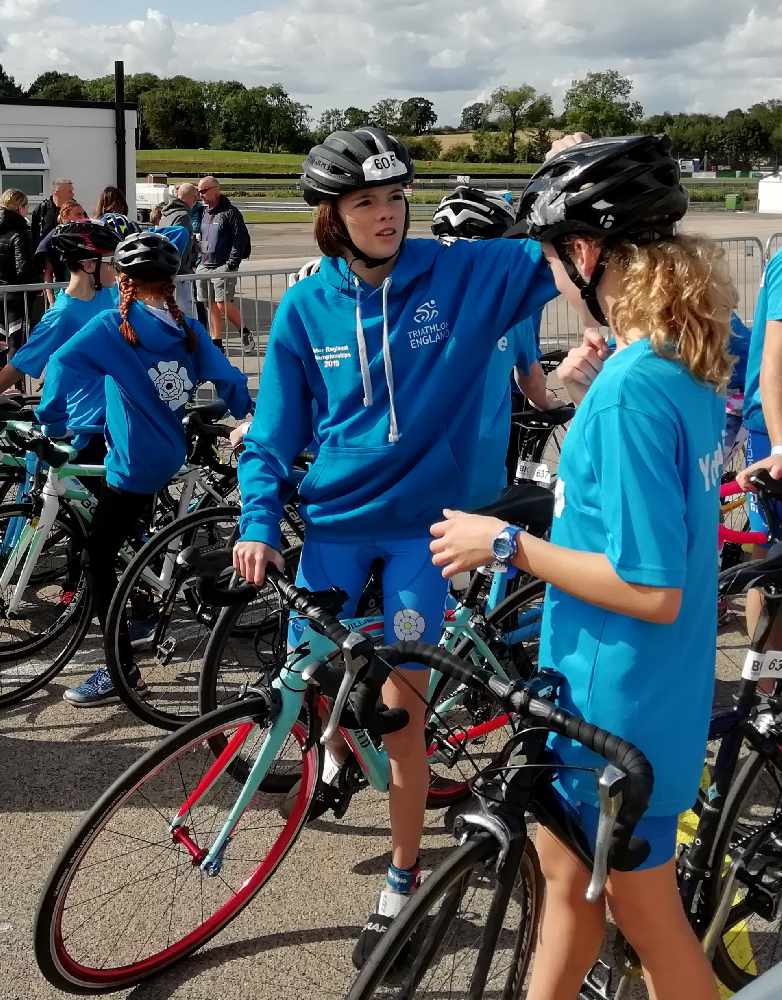 On Sunday, Amelia was still deciding whether or not to take part in the relay, but with the relay legs being much shorter than the individual race, and feeling much better, thought she would be ok.
The racing was fast and furious and when Amelia, who was racing in the 3rd leg was tagged, her team were in 9th position out of the 26 teams in the Tier 1 race. Amelia ripped through the field and after a great leg handed over to her teammate, for the last leg, in 3rd position. After a really exciting final leg her team were just pipped for 3rd place, finishing in a brilliant 4th