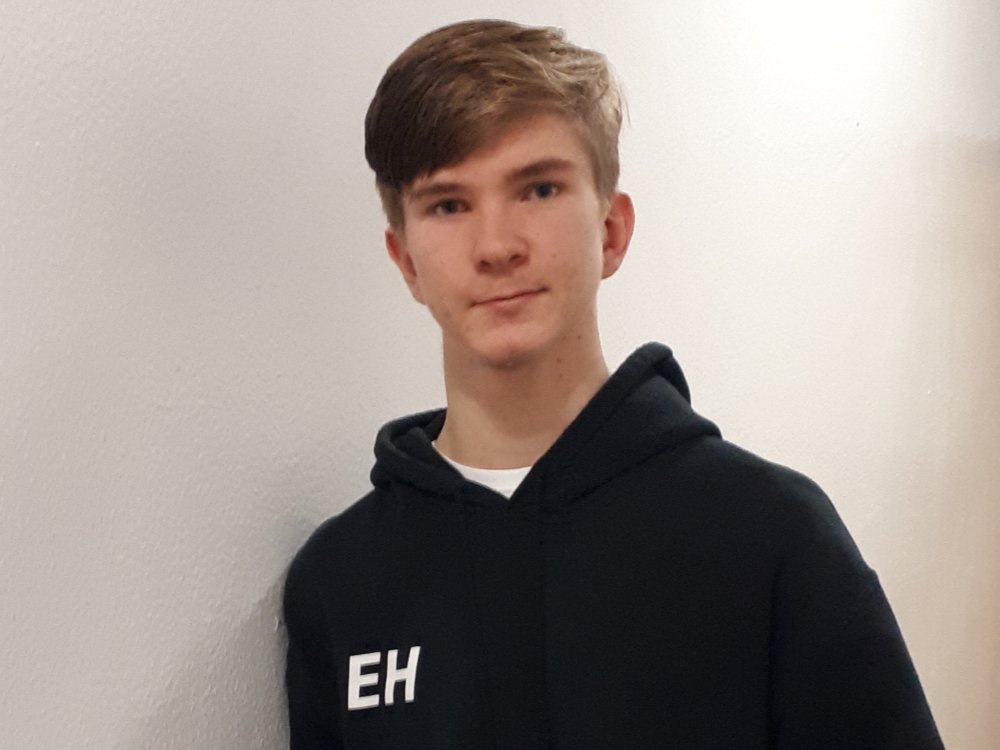 Best result of the season for Ed Howlett
Ed had a quite stunning day on Saturday when he won a bronze medal (and £50 - his first ever cash prize - there aren't many about in fencing) at the Welsh Open in Cardiff. This is a tough senior open and with 100 fencers competing in men's foil there was always a chance of a seriously good opponent at any stage.

He started off with a reasonable poule of 6 - it wasn't a poule of death but, as the majority of the poules had 7 fencers, it would be a bit tougher to head up the seedings for the DEs. Ed kicked off with a 5-0 win against Darren Hilton of Wales and continued with 5-1 wins against Alexander Doherty of Guernsey and Iain Fielding of Scotland. He pursued a cautious game against Vinton Cheng of Oxford University, beating him 3-0. His final match resulted in a 5-0 victory against Mark Cudworth of Manchester's Salle Kiss - who had beaten every other fencer in the poule with his confident attacks.

Ed was really pleased to go into the DEs as 5th seed. He had a bye in L128 and faced cadet fencer Oliver Nash from the West Midlands in L64. Ed went for the quick win to conserve energy, so dropped some points he might not have otherwise and came away with a 15-7 victory. He then beat tall Josh Burns, also from the West Midlands, in the first period with a score of 15-8. Ed's L16 match against left hander David Standen of London's ZFW started off badly.
He has represented GB at senior level and England at the Five Nations and is a very competent fencer. He took a 5-0 lead - but Ed used that to establish what to do. He never looked back. Standen only gained a 6th point when Ed had won 5 hits and another when Ed was 14-6 up. Ed's timing and distance were impeccable and the result never looked in doubt once Ed had equalised. It was a super win. Ed's next opponent was Iain Russell of Salle Holyrood in Edinburgh. Ed took a commanding lead, at one point being 12-6 ahead. However, Russell is a tenacious fencer, and had clawed back a lead from his opponent in the previous round. The score climbed to 14-12 in Ed's favour and a counter attack where Russell's blade luckily sailed over Ed's shoulder sealed the win. Ed then faced Aymeric Mourrain, London based French fencer, in the semi-final. He had nailed Matt Billing, the current GB number 9 and silver medalist in this year's GB senior championships 15-6 in L8. It wasn't going to be easy for Ed and so it proved, though Ed took him well into the second period and also won 7 points. Mourrain went on win the final.