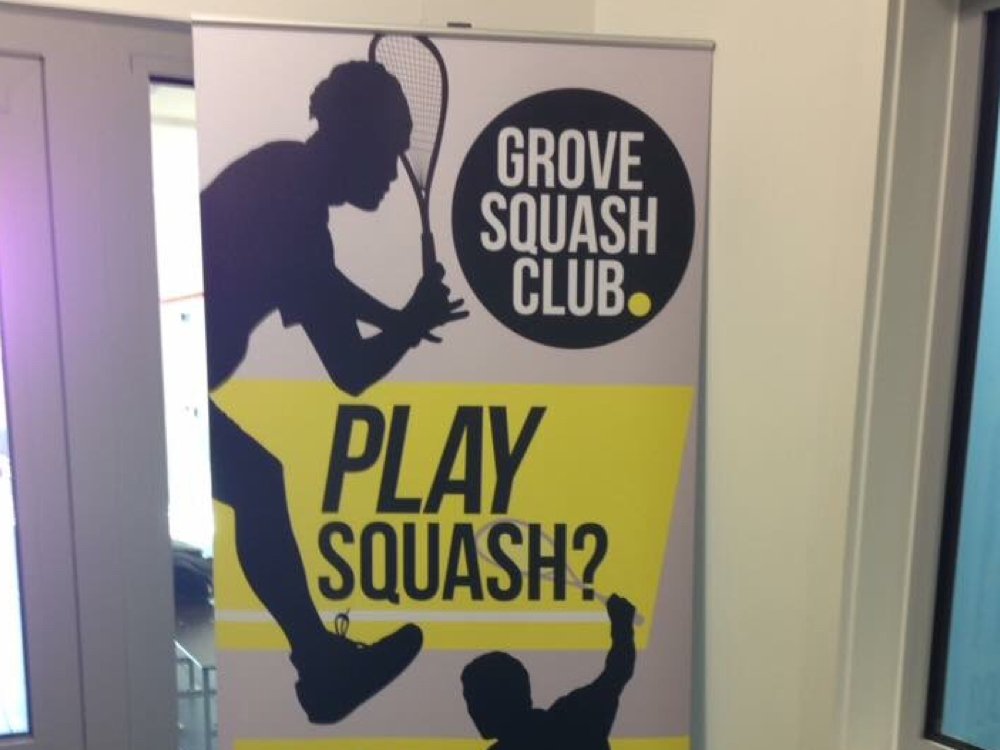 Grove Squash Club
Our monthly check in with the Grove Squash Club finds them in great form, Paul Drury reflects on January.
First Team.
The 1st team have shot to the top of Division 2 of the Nottinghamshire Squash Leagues having won the 4 matches they have played in January. These came at home against David Lloyd WB 2nds 5-0, Notts University 2nds 5-0, Rushcliffe 2nds 3-2 and away at Racketeers 2nds 3-2. Chris Gibbons, Richard Speed and Paul Burrell won all their games while Steve Brown chipped in with three and Ash Brooks with two respectively. In the individual rankings Chris Gibbons is top with Burrell and Brown also in the top 10. The key game which will go along way to deciding who wins the league comes up this month against second place Southwell 1st team.
Second Team.
The 2nd team have also gone through the month unbeaten winning both of their games. The first a 4-1 home victory against Rushcliffe 4ths with Paul Allen, Andy Sayers, Matt Connor & Paul Nolan winning and then away at Trent Uni Students 2nds also 4-1 with the same four securing the points. These results have moved them up to 4th in Division 3 with games in hand against all the teams around them. In the induvial rankings Andy Sayers is currently 4th.
Third Team.
In the same division the 3rd team haven't fared as well losing the 3 games they have played. The first by 3 matches to 2 away at Sutton 2nds with Tom Breffitt and Paul Drury winning, the next a 4-1 reversal at home to Southwell 2nds where again Tom Breffitt won his game and finally away at Chilwell 2nds by the same 4-1 score line with Paul Breffit managing the solitary victory. They are currently one place below the 2nd team and Paul Breffitt sits 6th in the individual rankings.
Forth Team.
In Division 5 the 4th team have lost two and won one with the two defeats coming against the top two in the division, at home against Notts University 4ths with Jamie Groden and Adam Whitney winning their matches and also at home against Nomads 3rds by 3-2 games where again Groden and Whitney came out on top. The victory was a thumping 5-0 away win at Southwell 4ths with Ollie Stewart, Paul Drury, James Cockerton, Jack Peterken and Captain Steve Knowlton-Rayner bringing home the points. They currently sit forth in the table with James Cockerton 3rd in the individual rankings.
In Division 6 the 5th team have broken their duck winning two matches in January. The first at home against Sutton Bonington 3rds 3-2 with James Cockerton, Adam Whitney and Jason Philips winning and then against Nottingham University Ladies away again by a 3-2 score line with Philips being joined by Steve Knowlton-Rayner and Cath Boland. There were also two defeats, 4-1 at home to Nottingham 3rds with Jack Peterken winning and away at Racketeers 4ths with Adam Whitney winning and keeping up his fine run of form which sees him sit 7th in the individual rankings. The victories have given the whole squad a boost and moved the team up to 5th in the table.