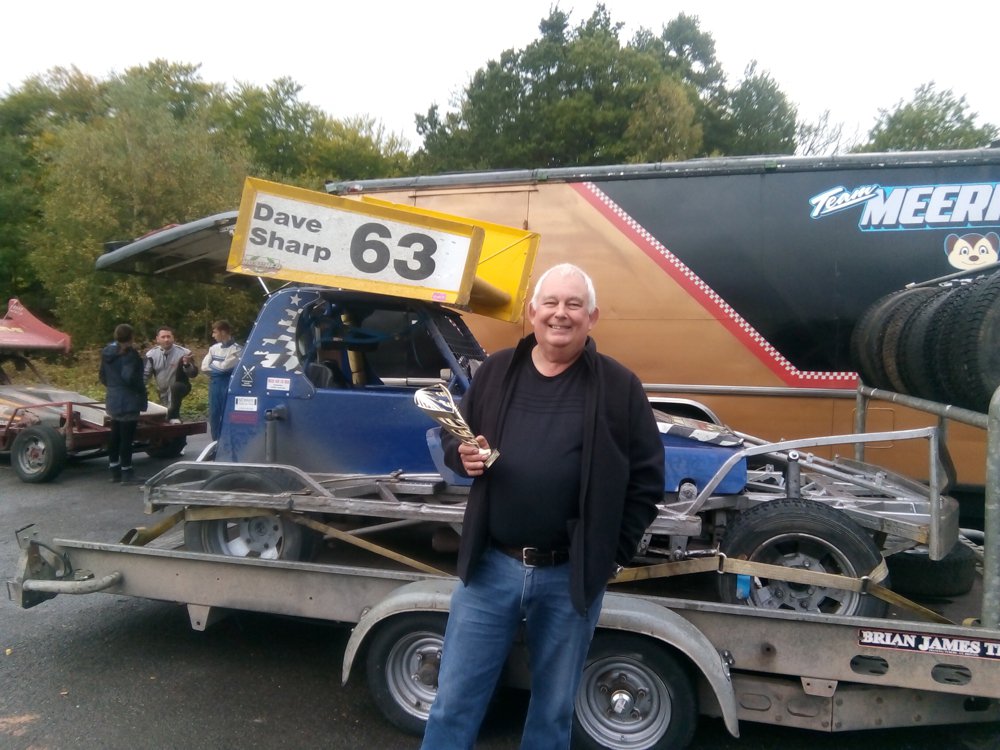 A trophy in the bag
MDS Racing top up World Final Qualifying points tally

After several weeks break from racing due to a combination of race schedules, repairs and holidays Dave Sharp and stock car 63 were back in action at Aldershot this weekend.

Based in amongst the trees in a military training area this tarmac circuit is gaining in popularity but required an early start to arrive in time for the racing. With the weather forecast predicting rain the team were praying that the monsoon conditions of the previous visit to this circuit on the same day that caused the cancelation of the F1 at Silverstone last year were not repeated.

On a drying track for heat one the car was flying and Dave was battling with several other cars in 3rd place for several laps missing several shunts and spin offs he kept up the pace to finish in the points in a creditable 5th place.

Showers hit between heat one and two making for a slippery track for those following on after the banger races. In heat two which had several spin offs and shunts Dave was again racing well and again finished in the points.

He was unable to take part in the final and grand national which only had 15 entrants due to retirements but he had scored enough points to be presented with the trophy for the highest points scored in his grade.

With all the days points counting towards qualifying for the World Championship being held at Skegness Raceway on Sunday the 13th October Dave is now waiting to be informed of his grid position in the World Final.