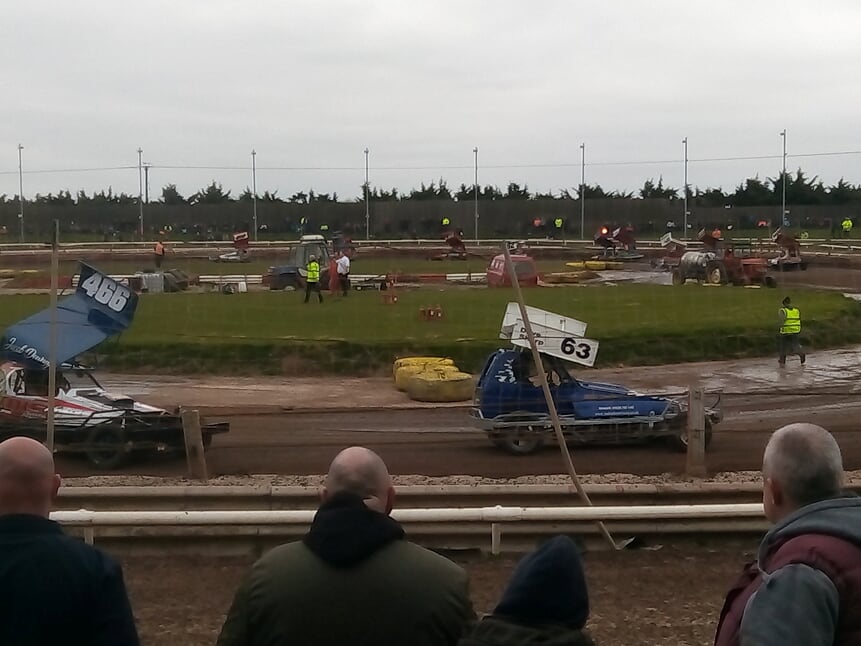 Dave Sharp has a mixed start to the new season
MDS Racing kick off their 2019 with World Championship Qualifying points.
The weekend of the 6th April saw MDS Racings start their race season with a two-day meeting at Mildenhall Stadium, which hosted the Brisca V8's, Brisca F1's and Mini Stocks.
This is one of the smallest short oval circuits in the area with very short narrow straights and wide corners, making for exciting racing as cars overtake on the corners and try to get back onto the racing line for the narrow straight.
On the first day Dave struggled to get to grips with the new set up of the car following the major work carried out over the winter combined with a very wet track. Track conditions saw many of the competitors spinning off and following the progress of the races was difficult. Suffering punctures in the heats and final Dave still managed to finish every race but was just out of the points.
Day two was a World Championship points round. With a bigger entrance the racing was fast and hard with everyone chasing the points. The track was still very wet and slippery following heavy rain, but Dave was feeling more confident with the handling of the car, finishing just short of the points in heat one, then gaining points in heat two and the final after running in second place until a stoppage closed the field up.
The grand national saw a dry race line on the track and better handling of the car, chasing the winner of the final who had to start a lap down Dave lead the race for several laps until getting slightly off the racing line and into the thick wet shale. The car spun into the Armco damaging the car badly enough to force him to retire.
The race is now on to repair the car in time for the Easter meetings at Stoke and a further World Qualifying Round at Northampton on Easter Monday.