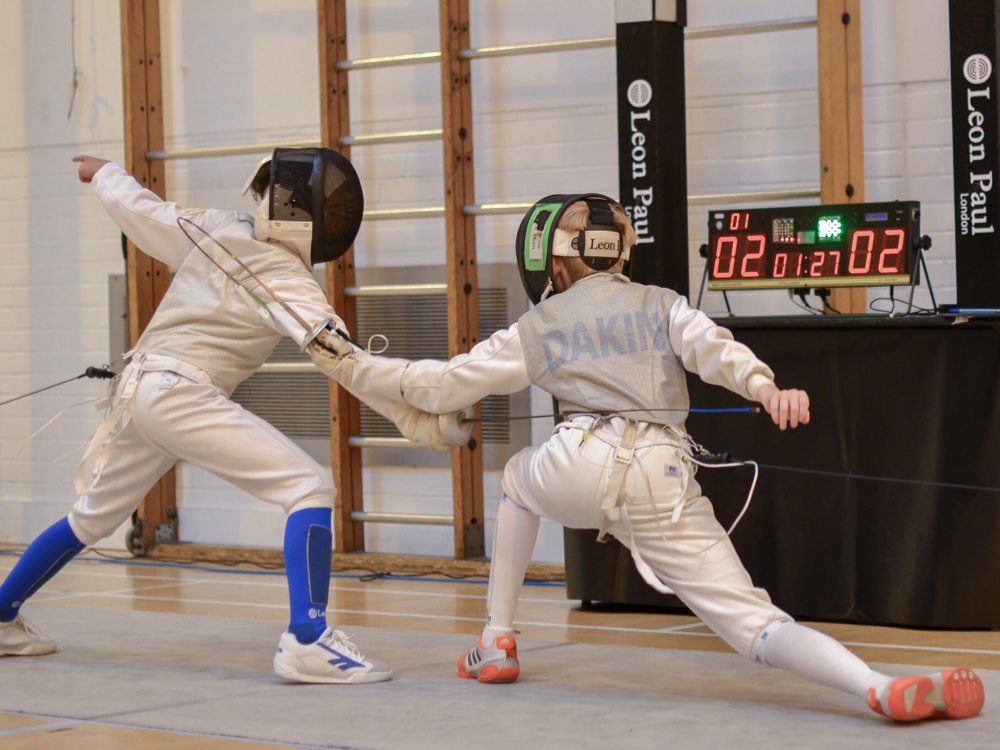 Sharon Jones reports
Saturday saw Ethan Dakin competing in the U11 men's foil in the LPJS series in Camden, London. In a field of 41 fencers, Ethan won all his Poule matches, then battled his way through to the semi-finals, where he lost to the gold medalist, Khalam Contractor, of Newham Swords. On the way he beat Finn Keen of Fencers Club London, whom he beat in his last outing in the final of the Robin Hood LPJS. Meanwhile, regular guest fencer and coach Serena Patel made L32 in the women's foil at the U20 British Ranking Competition in Newcastle.
Ethan was fencing again on Sunday, this time in the Yorkshire League in Doncaster, where he won gold. He has won all 4 legs so far, which means he will take the overall title in the grand final in November.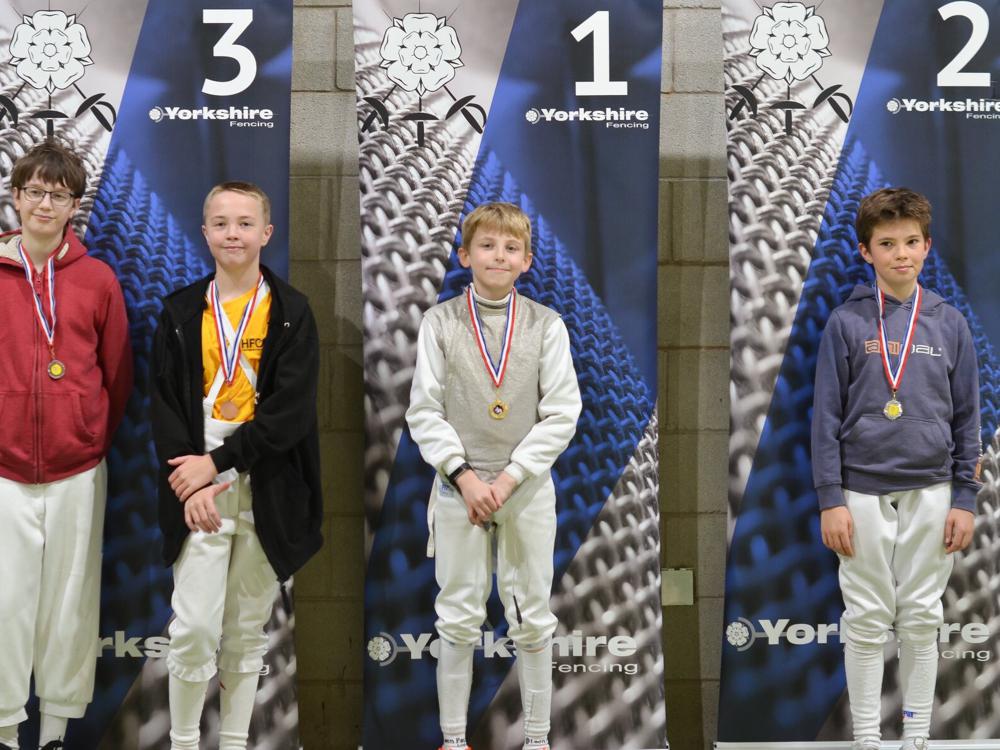 The U20 men's foil competition in Newcastle was held on Sunday, with James Rutherford and Ed Howlett competing in a field of 75 fencers. Both had good Poule rounds, with James winning 4 and narrowly losing 2 matches and Ed winning 4 and losing 1 Poule match. Both had a bye in the L128. In L64, James beat Tiger Campbell-Yates of Fencers Club London 15-12 and Ed held his nerve to beat Oliver Strange of London's Salle Paul 15-14. James had a tough L32 draw and went out to Douggie Ashby, of St Benedict's, finishing in 20th place. Ed had a very convincing 15-5 win over Millfield School's Jake Hurst. He had another scare in L16, squeaking past fellow ZFW member Joe Donahue 15-14. Donahue was fencing exceptionally well, having knocked out the second seed 15-7 in L32. Ed finally went out in L8 to the gold medalist Sebastian Pallier of Fencers Club London, with the result consolidating his position further in the GB U20 rankings.