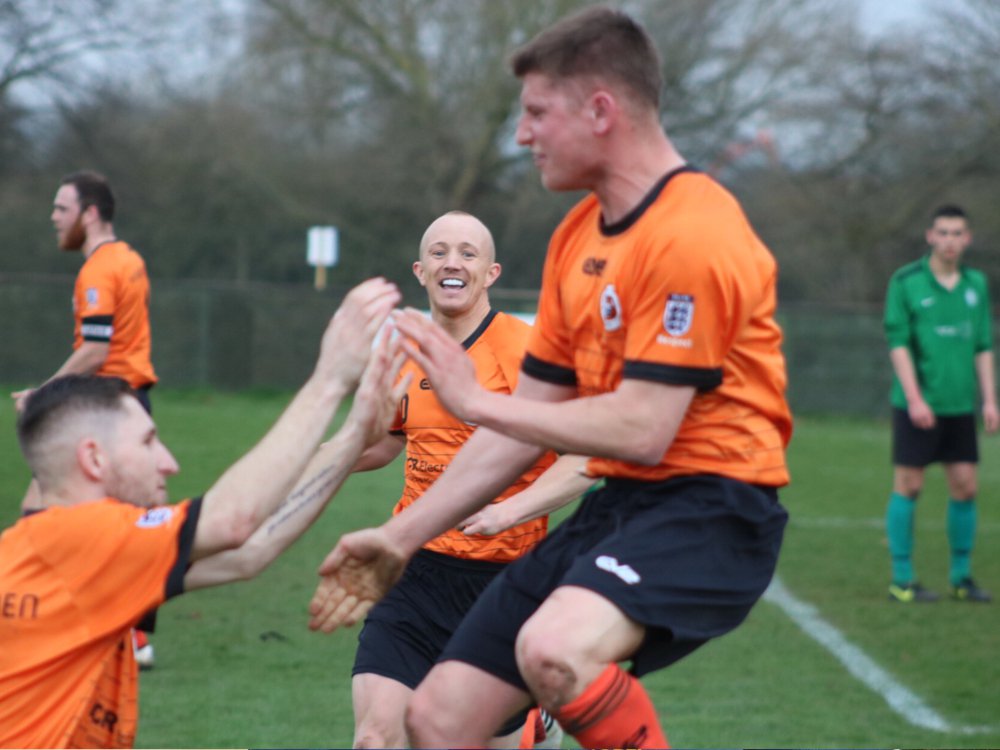 A landmark day for Newark football
For the first time in Newark's footballing history the town will have a team playing step six football next season. The Ground Grading Committee of the East Midlands Football League passed the improvement work at Lowfields and will now forward their approval to the Football Association for rubber stamping.
On the pitch 'the works' won an ill tempered match against the only team to beat them in the league so far this season by two goals to nil despite having Ryan Broxholme sent off just before the interval.
Jammy Lloyd and Sam Agar scoring the second half goals to give their side a first ever league win over Caviliers.
Among The new additions in use for the first time today where the turnstile and covered standing area