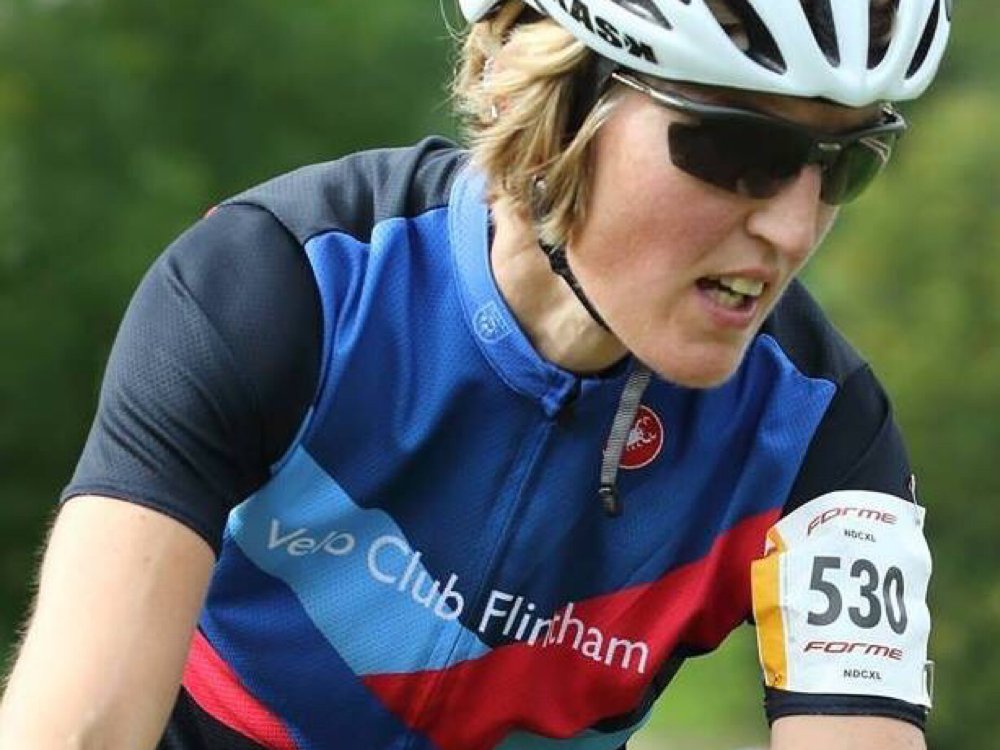 Cyclo Cross Star in Cumbria
It was round 2 of the National Cyclo Cross Trophy series on Saturday forFlintham Velo Clubs Zoe Codd and after a trip down the A52 last time out it was a long haul to Milnthorpe near Kendal in Cumbria.
Zoe told Radio Newark Sport "The course was very different to the first round at Derby. Derby had been a course where you could "ride" – there were just the normal 2 dismounts each lap for hurdles and steps. Cumbria was a challenging course you had to "race" - as well as hurdles and steps, there were 4 other places we had to dismount and run up steep banks which were unrideable after the rain. It was an energy sapping course - we just had to pick the best line and try and do it quicker than the competition. Because we were running in sticky mud, as the race went on, the cleats on our shoes got clogged up, making it hard to clip back into the pedals. Steep downward cambered banks are a bit sketchy when you are not clipped in!"
Zoe finished 8th in the Veteran 40-49 category - pleased to have achieved another top 10 finish.