A bit of seasonal Sanity on Sunday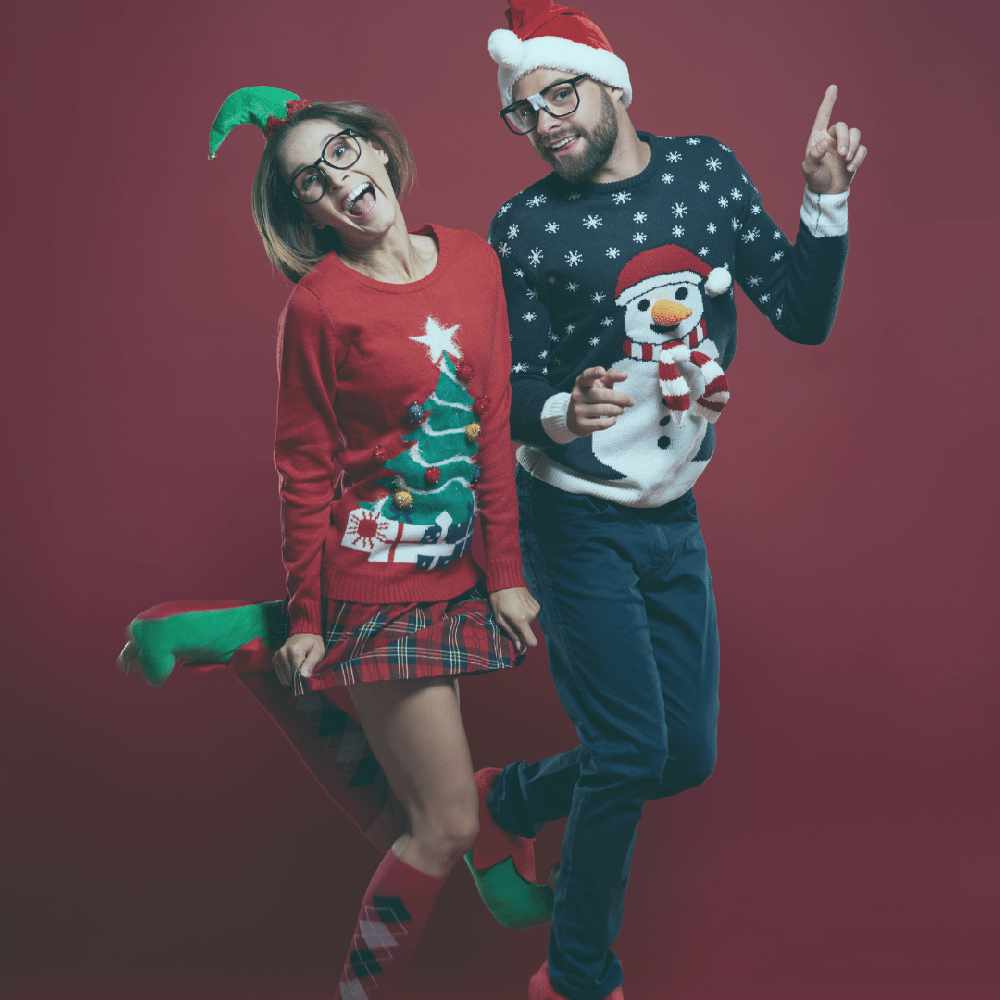 Have you bought your 2020 Christmas jumper yet? Perhaps you've already starting wearing it?
Full disclosure here from June - she's never bought one, never worn one and has no intention of ever doing so...
But she couldn't help being intrigued by this recent post on Rosalyn Palmer's website - and what perfect timing, with Ros back on the show this weekend!
If like her you want to find out what Ros has to say about Christmas jumpers being all about connection, make sure you're listening in this weekend, when she'll be on the phone to the studio to explain all.
It's part of her regular Sanity on Sunday slot, starting just after 11.10am, when she'll also have an update on her recent move to Lincolnshire and how she's been adapting her coaching and wellbeing business during these strange times.
Make sure you're tuned in to 107.8FM or listening online between 10am and 12 noon on Sunday for all this and more from the Girls Around Town...
But what's the biggest question of all and the first one June will be asking when Ros joins her?
It's obvious really - even though she'll only be heard and not seen, is Ros sitting there at the other end of the phone wearing her own seasonal sweater??