Challenging perceptions of beauty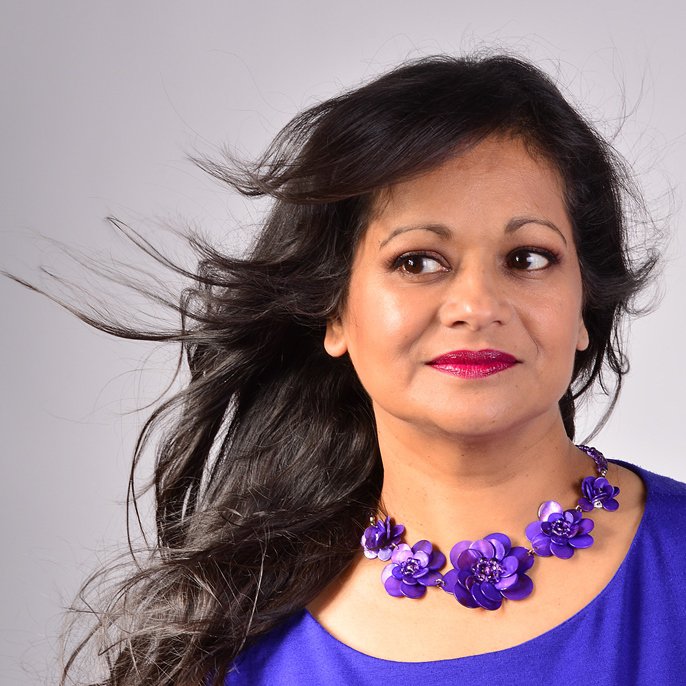 After more than ten years working in marketing, global brand management and trends prediction for a multinational health and beauty company, Sindy Kaur realised that, despite her love of the industry, she wasn't always comfortable with the messages coming out through various media around what beauty is...
"I found it too narrow, too 'perfect' and not always something people could relate to," says Sindy, the founder of Challenging Perceptions of Beauty and next week's guest on Girls Around Town.
"So when I left the corporate world, I decided to diversify and deepen my understanding around how those perceptions of beauty and 'success' affect women on the other side of the industry."
In 2005 she spent a year training as a life coach and since then has worked with people from different cultures and all walks of life, gaining valuable insights into the effects that trying to conform to other peoples' expectations can have on self esteem and happiness.
Join Rosalyn and June on Sunday when Sindy will be describing some of the ways in which she has set out to challenge those perceptions and help to influence change.
"It's not about attacking the beauty industry or the media and we're not trying to dictate to people how they should or shouldn't think or behave," she adds. "Our aim is to open up conversations, to get people thinking and taking responsibility for the messages around beauty and success that we're creating and passing onto the next generation."
If you're an outwardly successful woman who feels like a fraud on the inside or you want to get back on back on course after life has given you a knock or a wake-up call (think turning 50, divorce, redundancy or illness perhaps) you'll want to hear about Sindy's coaching programme Behind The Mask too.
Tune in or listen online between 10am and 12 noon to find out how she takes her clients through the steps to shedding the 'mask' - the 'face' they put on for the outside world when they're not sure who they are.
And how in doing so they're able to re-align with what's really important to them, to reveal their true power and enjoy what they've achieved...