From bakes to makes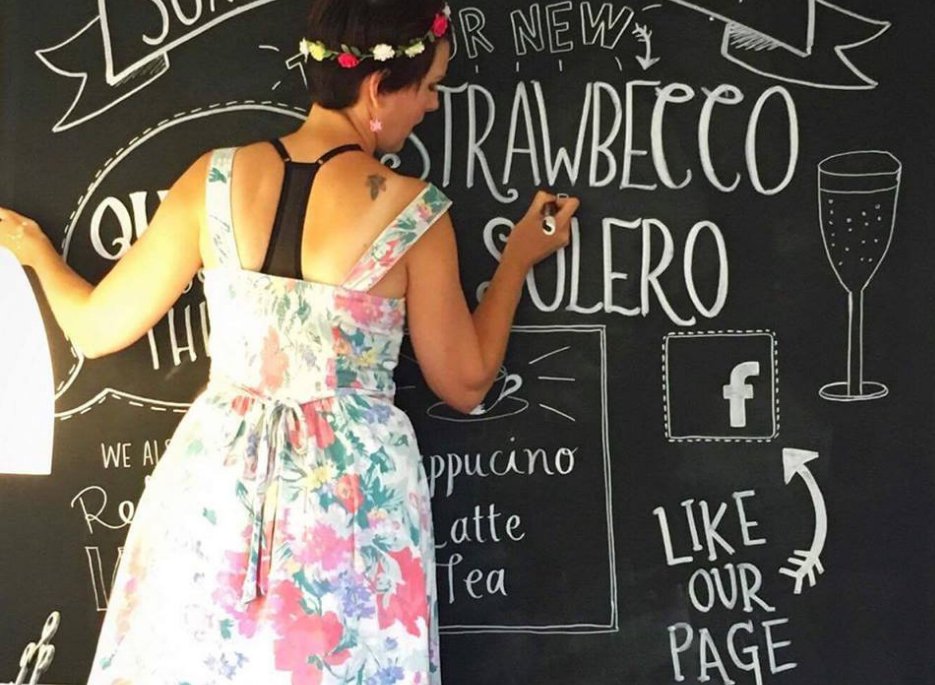 Two for the price of one again this weekend - as the first guest leaves the studio, another arrives for the second hour of the show...
Ever wondered who's behind those bold and beautiful menu blackboards in your favourite coffee shop or restaurant? Or tried to find someone to custom-make a sign for a special occasion of your own?
Well, chances are at least some of those blackboards were Made By Mee - aka Marie Elizabeth Edwards, who'll be talking to June and Rachel about her passion for creating freehand works of art that help make businesses stand out from the crowd.
And describing how her flair for design can add a personal touch to everything from the countdown to holidays and Christmas to weddings, christenings and home decor.
Given that Marie will be chatting to the Girls Around Town on Mothering Sunday, the other news she has to share is particularly appropriate.
As coordinator for the Newark branch of the Mums In Business Association, she'll be hosting the group's first event on Thursday 11 April, from 10am to 12 noon at the Roman Way on Lincoln Road.
Tune in or listen online from 11am on Sunday to find out more about MIBA, an international community with almost 32,000 members worldwide, and what's in store for Marie's fellow MIBs at next month's launch.
Tickets for the first meeting are already available online - if you're a busy working mum, this child-friendly networking group could be just what you've been looking for!