Getting crafty for Christmas!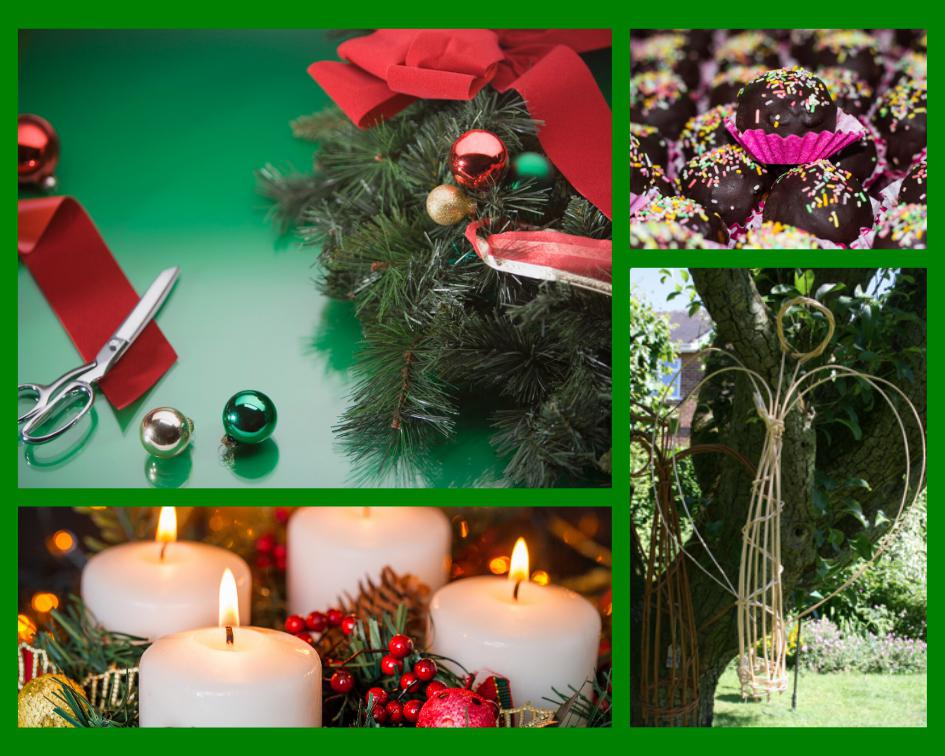 It's official - the countdown to Christmas has begun...
Time for the Girls Around Town to start getting into the festive spirit and where better to begin than with news of a series of Christmas workshops, especially one that involves chocolate?
Joining June and Claire next weekend, Amanda Stone will be sharing all the details of the seasonal events on the Rural Antics programme over the next couple of months.
Whether you want to add a personal touch to your presents or give wreath-making a go, create your own wire angel or add a touch of style to the table with a stunning centrepiece, the programme has something to fit the bill.
Then of course there's the chocolate truffle making experience when you'll not only be feasting your way through the morning of Sunday 24 November but will leave laden with goodies to share with family and friends...
And as if all of that isn't enough to tempt you to book a place on one of the workshops, did you know that they're held at the Hanwell Wine Estate, a family-run vineyard at Hickling Pastures near Melton Mowbray?
Yes, you guessed it - while you're there you can stock up on English wines for those Christmas meals and drinks parties, including their very own new rosé!
Tune in to 107.8FM or listen online from 10am to 12 noon next Sunday to find out from Amanda just how and when you can get crafty this Christmas...