Getting ready for festival fortnight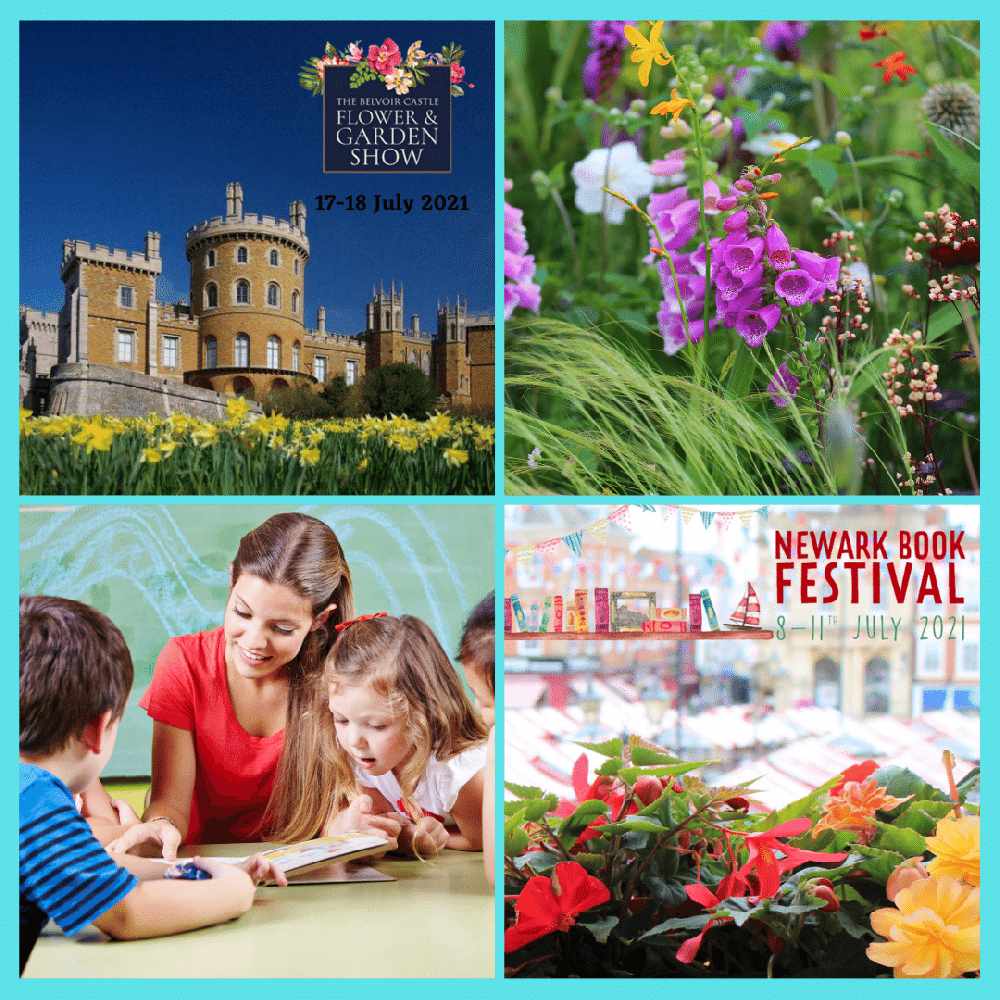 Are you feeling festive?
Don't panic, you don't need to be thinking about Christmas for a while yet – but the festival season is just around the corner and here in the East Midlands it's time to get ready for festival fortnight!
Not one but two well-known events are in the final stages of preparation right now and if you're into reading or gardening – or both! – mid July has plenty to offer for the whole family.
First up, from Thursday 8 to Sunday 11 July, the Newark Book Festival returns to various venues across the town…
And it's closely followed by the Belvoir Castle Flower & Garden Show, which takes place on Saturday 17 and Sunday 18 July.
Want to find out a bit more about what to expect? You need to join June next week, when she's back behind the mic chatting to Andy Tudbury and Becky Goddard-Hill between 10am and 12 noon.
Andy will be on the phone just after 10.20am with the latest news about the Flower & Garden Show in the grounds of the magnificent Belvoir Castle.
Be prepared for a weekend of colour and inspiration for those with a love of gardening, featuring everything from sculpture artists, tools, garden furniture and crafts retailers to live music and a range of food and refreshments…
Along with the opportunity to get your gardening questions answered by expert horticulturists in the Lets Talk area.
Then at 11.10am it's Becky's turn to ring the studio to talk about one of the many activities taking place when the Book Festival comes to town once more.
If you're a mum, a dad or a grandparent, you'll want to hear what she has to say about Create Your Own Kindness, her latest book that's packed with fun activities to inspire kids to be kinder to themselves, others and the planet.
Find out how they can take part in the event she's running on Saturday 10 July – an hour of activities available both online and on the large screen at the National Civil War Centre – and how to get tickets to join in the fun.
Make sure you're tuned in to 107.8FM or listening online for all this and more when you Put On Your Sunday Best again next weekend!