Let them make cake!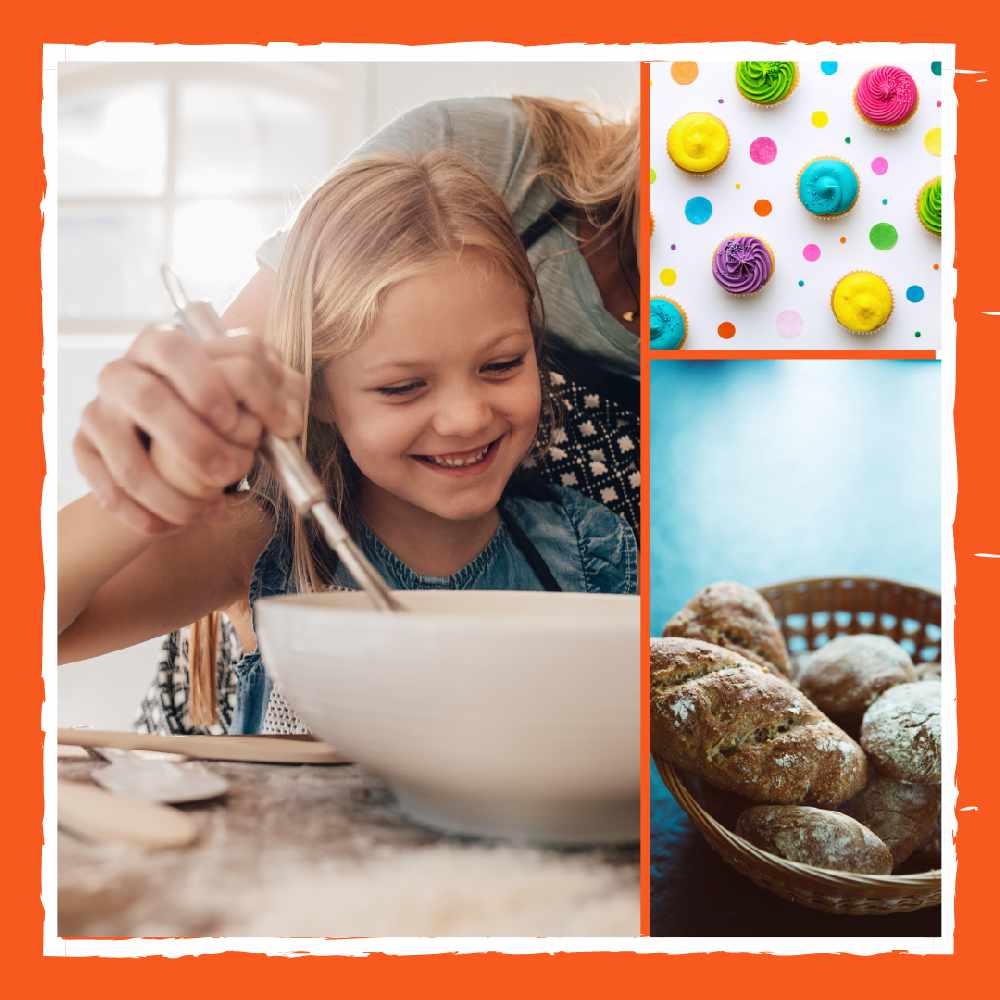 Turning a hobby into a business is always a popular topic on Girls Around Town and if the business in question involves food, so much the better.
Someone who's done just that is Lyndsay Sadler, who joins June and Rosalyn in the studio this weekend to talk about how she's now sharing a life-long passion for cooking with the young - and not so young! - in a variety of ways.
In addition to making beautiful celebration cakes and cupcakes, she passes on her skills in the kitchen to children and teenagers by giving them the opportunity to make their own tasty treats. And of course, to enjoy the results of their new-found culinary expertise too...
Lyndsay will be describing her own journey, from spending hours transfixed by the tempting cakes in her mother's cookery books to studying for a City and Guilds in Advanced Professional Cookery and later living above a boulangerie in Lyon and getting up early to watch the bakers at work.
Now with four children of her own, ranging from one to twelve-years old, when they started growing up she knew she wanted to combine everything she'd learned with a business and so Coco's Kitchen was born.
"I've always loved involving my children in what I'm doing in the kitchen," she says. "We cook regularly together and enjoy ourselves enormously in the process. Cooking with your kids is quality family time and the added bonus is you get the wonderful bonding experience of sharing something delicious together at the end.
"Each year, as my own children's birthdays came around, I looked for new ideas for their parties and then it suddenly occurred to me that, with my experience of both food and children, I should start my own business to cater for this growing market."
Tune in to 107.8FM or listen online between 10am and 12 noon to find out more about the benefits of getting your kids busy in the kitchen. Lyndsay will also be talking about some of her favourite makes and bakes - luckily for June and Rosalyn's waistlines, there'll be no cakes in the studio this Sunday but word is she'll be whipping up a tasty wintry soup...
Sounds like just the job for a chilly November lunchtime!