Sewing to swimming, patchwork to paddle boarding - and more!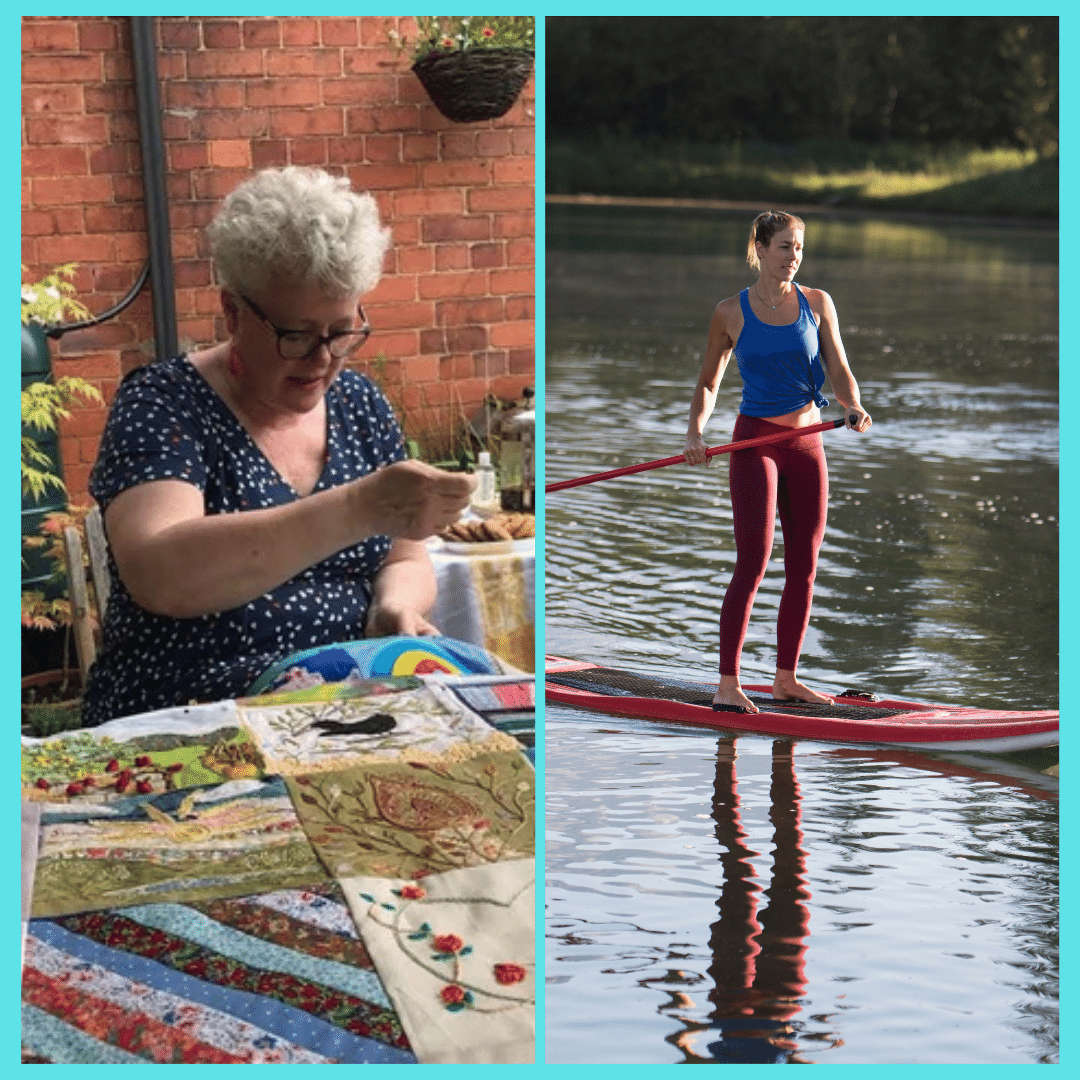 If you were listening to Girls Around Town last weekend, you'll have heard June sharing a little bit of good news…
Face-to-face interviews in the studio are back at last!
Some guests will continue to join her by phone and, in the first hour of this week's show, one of them will in fact be doing that.
But the second guest of the day will be sitting behind the mic on the other side of the desk, just like the good old days!!
Put On Your Sunday Best between 10am and 12 noon to hear what Kath Fox and Rachel Repper have to say – two very different interviews but, as with all the stories shared on the show, both well worth a listen.
Kath will be on the phone to talk about how she and her neighbours on Winchelsea Avenue in Newark joined forces to keep in touch via WhatsApp shortly after the start of lockdown one…
And how, more recently, they've gone from friendly chats to putting needle and thread to fabric and started getting crafty.
Featuring 35 different patches, The Lockdown Quilt is a record of some of the different elements that have helped keep everyone going during these unprecedented times and, in Kate's own words, it 'symbolises resilience and stoicism, optimism and community cohesion'.
Find out more from Kath at 10.20am – and why not pop over to St Mary Magdalene Parish Church to take a look at their handiwork for yourselves?
But not before you've heard the rest of the show, of course, when Rachel will be doing the first face-to-face interview in the studio since March 2020.
A regular Girls Around Town guest for quite a while and until lockdown a co-presenter too, she'll be back to chat about what she's been doing over recent months and how Covid-19 affected her life, both personal and professional.
On a lighter note, she'll be describing some of the activities she's taken up in the last few months to make the most of the great outdoors – a definite water-y theme to these, as you'll hear when she picks up the mic just after 11.10am!
Make sure you're tuned to 107.8FM or listening online, on the apps or on Alexa to join June, Kath and Rachel on Sunday…
For a show that covers everything from sewing to swimming, patchwork to paddle boarding and a whole lot more!!