Soap with a conscience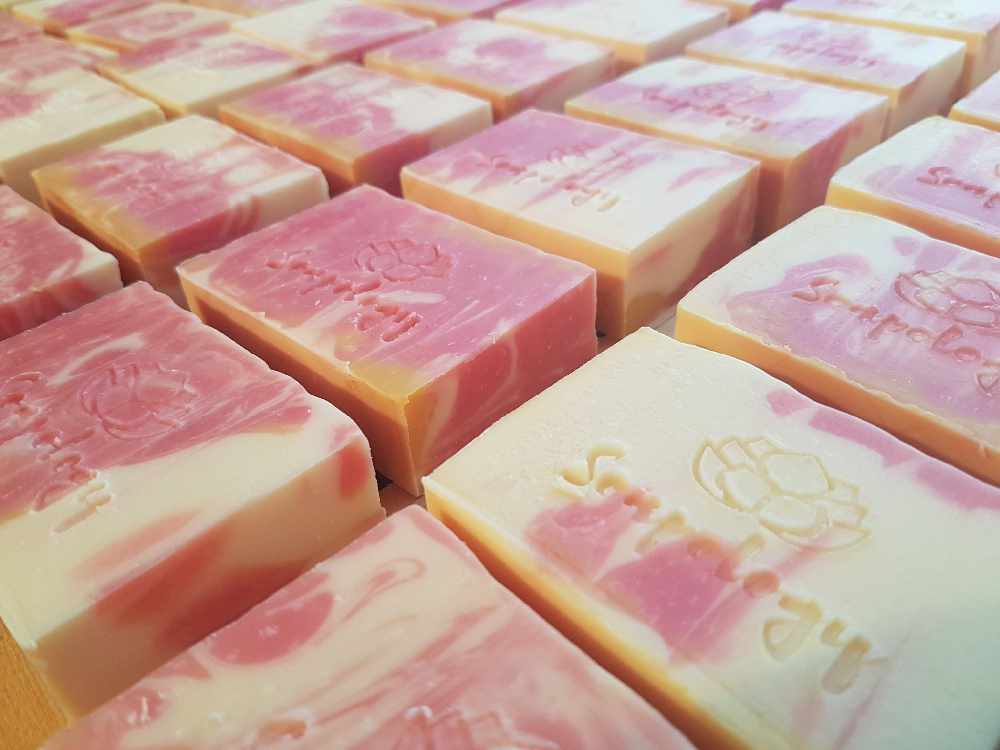 You probably think long and hard about what's in all the skin care and beauty products you use, right?
But how much thought do you give to something as simple as that bar of soap sitting in the bathroom or by the kitchen sink?
Not a lot, at a guess - after all, it's no sooner on your hands or body than you're rinsing it off again...
But not all soaps are created equal and if you want to find out why, you need to tune in or listen online this weekend, when June and Rachel take a look behind the scenes of Soapology with their guest Louise Grosse.
Based in Farndon, Louise creates handcrafted, artisan soaps using only 100 per cent natural ingredients. Made in small, quality-controlled batches, each bar is unique, with essential oils chosen and blended carefully for their therapeutic benefits.
With natural colourants in swirls, layers or solid colours, the soaps she makes aren't just great for your skin - they look like little works of art when not in use too. And who could resist soaps with names such as Mojito, Perfect Gentleman, Sudweiser, Hello Yellow and Sham-Pooch (yes, there's even one especially for your four-legged friends!)?
What's more, these 'soaps with a conscience' are eco-friendly as well. "None of our soaps contain palm oil, a decision we made because we are uncomfortable with contributing to deforestation of the natural habitat of orangutans and other wildlife who call the forests of Indonesia their home," says Louise. "After a lot of hard work and many trial batches, we believe we have created a recipe that is superior to others that do contain palm oil."
Join the Girls Around Town between 10am and 12 noon on Sunday to hear Louise explain how she taught herself the traditional cold process method of soap making known as saponification and how you can even try your hand at making your own soap on one of her Soapology Studio workshops.