Spreading a little happiness with a song!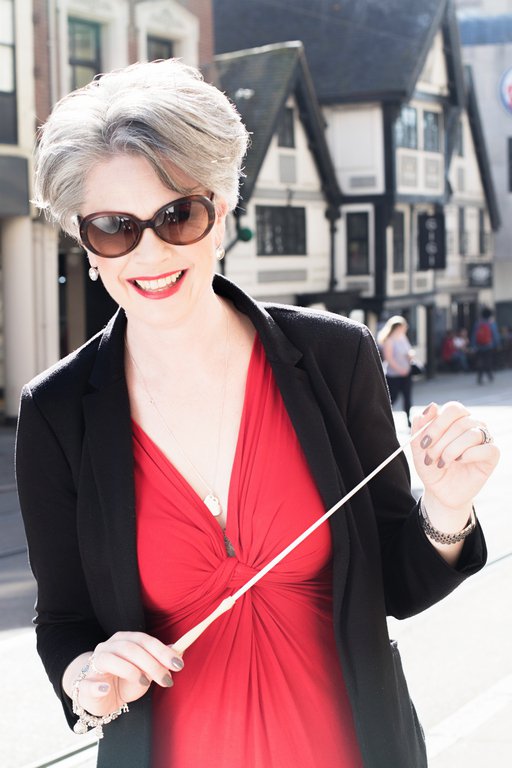 We all feel a little bit better when we sing, don't we? A favourite track starts playing out on the radio and suddenly we're joining in - and often dancing around too!
Chances are some of you will be doing just that listening to Girls Around Town this weekend, especially after you've heard what Kari Olsen-Porterhouse has to say about singing, not just at home or in a choir but at work as well...
Kari joins June and Rosalyn to describe how she goes about spreading a little joy and wellbeing through group singing.
And how bringing it into the workplace can help create better working relationships and give staff the chance to mix in a different environment.
"I believe we all feel better when we sing but this is amplified massively when we do it together," says Kari. "As well as running a number of choirs and ensembles, I'm passionate about bringing singing into the workplace. It's great for morale, for building confidence and, above all, bringing a little laughter into the working day."
Teaching in a no-nonsense way, she sings songs from across the decades - her singers don't need any previous experience or the ability to read music, everything she teaches is by ear. When she's not teaching, Kari blogs regularly through her website and sometimes even finds time to do a bit of singing for herself.
Tune in or listen online between 10am and 12 noon on Sunday to hear what she has to say about her mission to spread a little happiness through song. And feel free to sing along to your favourites from this week's playlist - no doubt Kari, June and Ros will be doing so in the studio!
Photo by Ursula Kelly Photography