Taking lemon drizzle cake to another level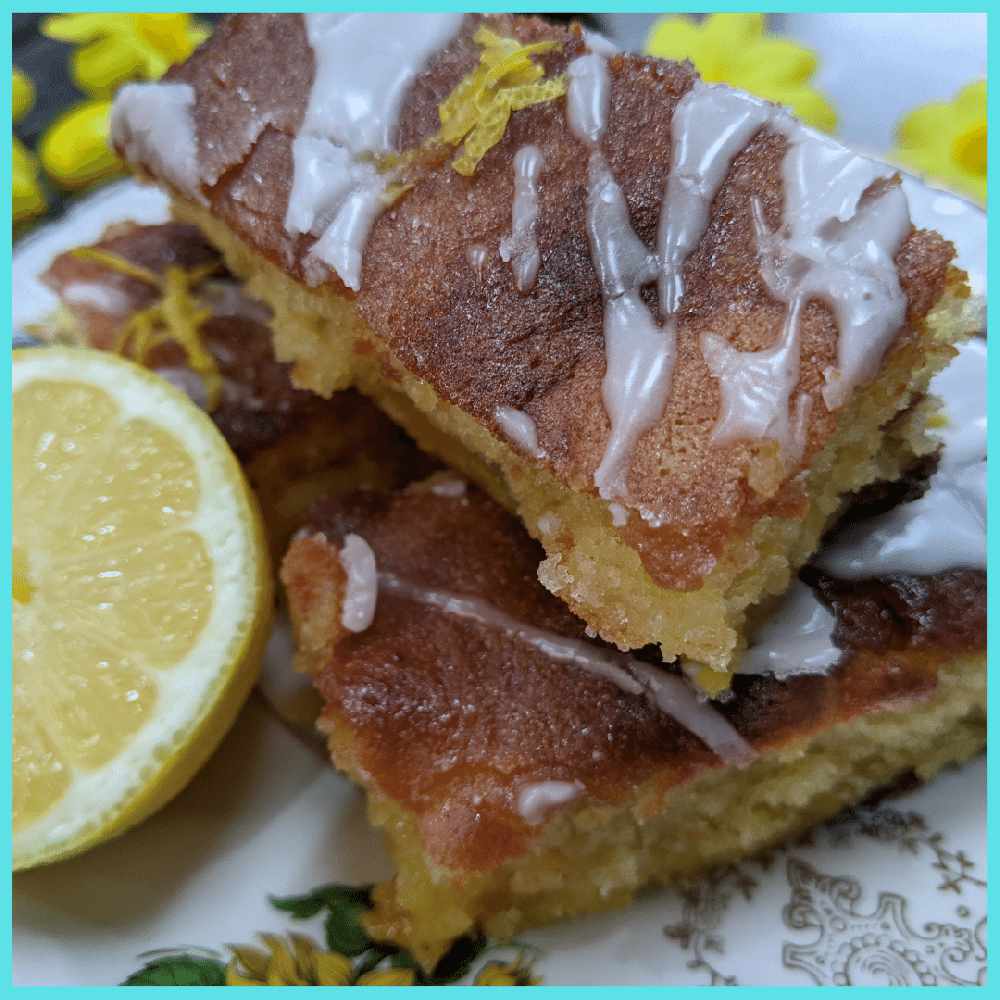 When it comes to tasty treats, a luscious lemon drizzle cake is pretty hard to beat - or is it?
Well no, not if you give it a special Easter twist by adding a layer of marvellous marzipan to turn it into a Lemon Drizzle Simnel Traybake...
Which is exactly what Sue Jackson has been doing in the kitchen of The Magnolia Tree Cookery School just lately!
If you love marzipan as much as June does, the good news is that Sue will be on the phone to the studio again next weekend and, after the two of them have had a quick catch-up, she'll be sharing the recipe with everyone listening in.
Make sure you're tuned to 107.8FM or listening online from just after 11.10am to find out what Sue The Cook has been up to since she was last on the show, what's in the pipeline for the coming weeks and months - and of course for all the information you'll need if you want to celebrate Easter Sunday in style.
But don't worry if you haven't got pen and paper nearby to jot down the details there and then...
You'll find everything you need to know here and on the Girls Around Town Facebook page shortly after the show, giving you plenty of time to gather the ingredients - including that all-important marzipan - ready to make teatime extra special on Sunday 4 March!