What's in The Laughter Locker?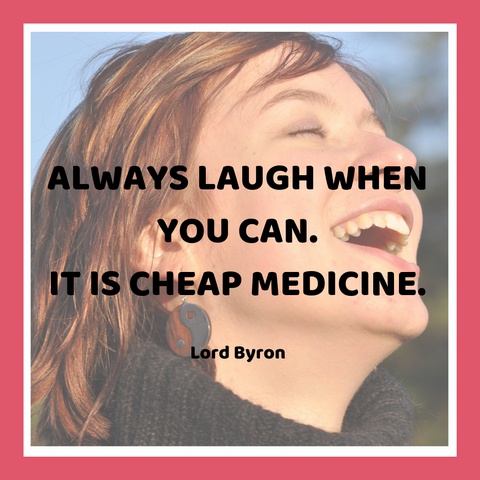 Google 'different kinds of yoga' as June did a couple of days ago and, depending on which link you follow, you'll find descriptions of at least 14 styles.
Not quite an A to Z, more of an A (Ananda) to Y (Yin), but a comprehensive choice nevertheless, with some of the names - Bikram, Hatha and Hot for example - more recognisable than others.
Some of them you'll know about and maybe even practise yourself but have you heard of - or even tried - Laughter Yoga?
Step forward Teresa Sanderson of The Laughter Locker, one of the guests on Girls Around Town this weekend, who'll be explaining how the classes she runs combine laughter yoga, breathing, mindfulness and meditation to change mindsets for a healthier, happier you...
She'll be talking too about lipoedema, a rare fat disease she suffers from herself that was very much a part of the reason she became a Laughter Yoga therapist.
Tune in or listen online from 10am to 12 noon on Sunday morning to find out more about Tess's work for the charity Lipoedema UK, which appropriately enough launches its 2019 Awareness Month on Sunday too.
She'll be joining June and Rachel in the studio for the second hour of the show - but make sure you're listening to the first hour too, when Janice Holmes pops in to share some exciting news.
If you're expecting any hints here, you'll be disappointed but all will be revealed shortly after 10am on Sunday!!