Santa's Daily Updates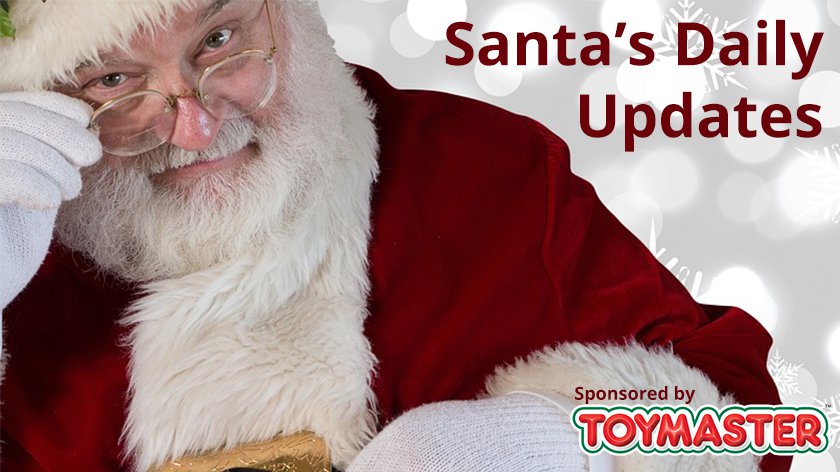 Each weekday morning, Matt & Vicky connect directly to the North Pole via the magic of Santallite, to discuss all things Christmas with the big man himself!
Santa takes time out of his very busy schedule to update the boys and girls of Newark & Lincolnshire on all the latest goings on in the North Pole.
What are the elves busy doing? Are his reindeer gearing-up for the most important night of the year? Does Santa have a favourite Christmas joke?
Find out each weekday morning with Matt & Vicky at 7:30am and 8:30am.
Sponsored by Toymaster on Kirk Gate in Newark.