Radio Newark's Job of the Day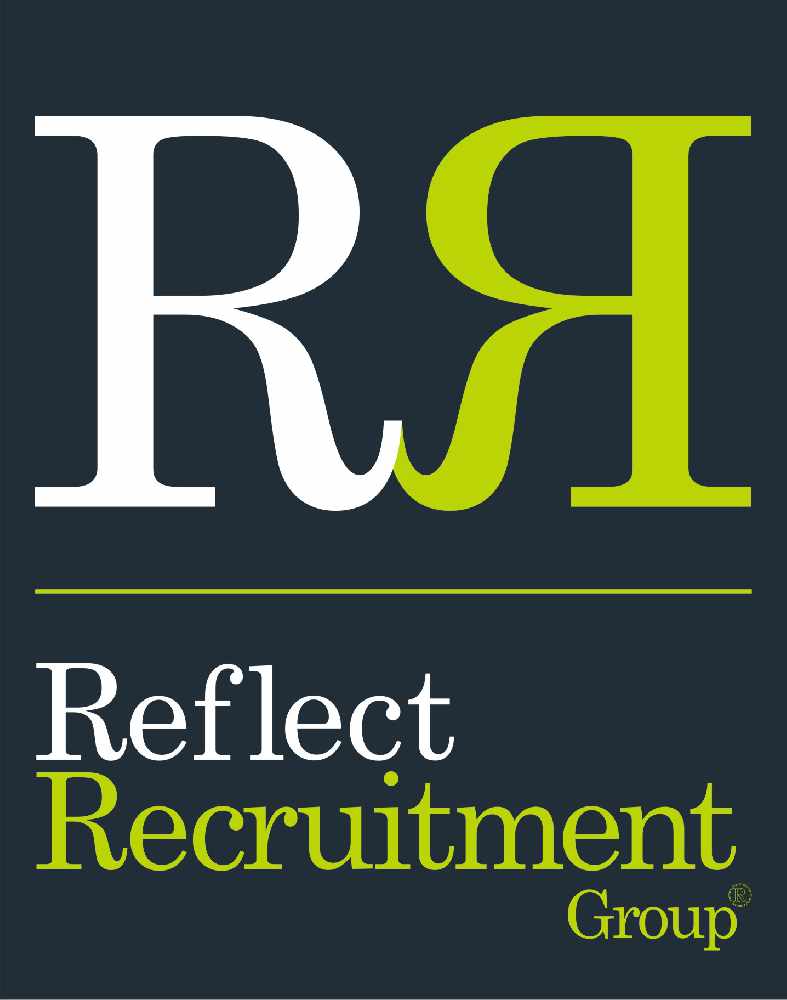 Are you looking for a new job?
Each weekday morning at 10:30am, Willie Mac reads out the details on a featured job vacancy which is currently being advertised by Reflect Recruitment Group. Don't worry if you miss the job with Willie though, as Ady Crampton also has full details on Drive each weekday afternoon at 5:15pm too.
Details of each 'Job of the Day' from the past seven days can be found below.
For more information or to apply for any of the vacancies, contact Reflect Recruitment Group directly on 0333 358 3556 or via their website www.rrgroup.co.uk
Thursday 29th August
We are recruiting for Finishing/Trimming Operative on days.
Suitable candidates will have some sort of manufacturing/assembly/production based background, you will be responsible for finishing off the product when its been manufactured. You will be tidying edges, removing any sharp bits to make sure they are smooth, largely working with hand tools and specialist equipment.
These are temporary to permanent positions for the right candidates.
The Finishing Operative roles would suit someone who is more mature and who is used to quality checking.
Immediate start.
£8.21ph. Overtime is paid at time and a half.
For more information get in touch with Clare quoting job reference J5479
Wednesday 28th August
Our client, a growing company, needs to add another web developer to their established IT Department.
A high level of ability with Angular, particularly Angular 2+ is essential along with JavaScript, HTML and CSS
Good design appreciation is also a must.
Also desirable would be some experience with Node and Express, knowledge of PHP, Apache, MySQL and MS SQL Server
Mon - Friday 9am - 5:30pm
Grantham based
Salary £20,000 - £40,000 dependent on experience.
For more information get in touch with Clare quoting job reference J6551
Tuesday 27th August
We are recruiting for an Engineering Manager for a 3 month contract in the Newark area.
We are looking for someone who can ideally start immediately, at the moment we are expecting the contract to run til end of December, there is a chance this may get extended depending on circumstances.
You will need to be suitably qualified and have previous experience as an engineering manager ideally within a heavy industrial based environment.
The salary is negotiable
For more information get in touch with Clare quoting job reference J6553
Monday 26th August
Our client is looking for an experienced Personal Assistant / Administrator reporting to a senior Director.
Main duties will include generic administration such as managing diaries, arranging meetings, booking meeting rooms, dealing with emails and letters.
Within walking distance of Grantham, own transport is not required and a small element of flexible working can be accommodated.
Initially for a two month placement which may be extended, this is a 37.5 standard office hours position attracting £11 per hour for someone with the right experience
For more information get in touch with Clare quoting job reference J6548
Friday 23rd August
We are recruiting for an experienced and competent Accounts Administrator for a local company based within the Newark area.
You will be part of a small finance team, the main purpose is to ensure smooth and efficient processing of the company's accounts information.
• The candidate should be at, or have passed, at least AAT level 2, or some form of equivalent qualification
• Demonstrable passion for accounts and personal improvement
• Good IT skills including Microsoft Office.
• Ability to work on own initiative, be proactive and work efficiently as part of a team
The company is experiencing growth and will be changing their finance system in the next 6 months, and want someone who will be able to grow in new directions following that change. In terms of personal attributes you will need to be flexible and adaptable.
25 to 30 hours per week - times/days can be flexible to suit.
£18k pro rata
For more information get in touch with Clare quoting job reference J6549
Thursday 22nd August
Our client located in a state of the art office building in Newark is currently seeking Customer Helpdesk Advisors.
We are looking for people who can start straight away or within a week.
Do you have excellent communication, organisational and administrative skills?
Full time 40 hours 5 of 7 day week £18,100
Hours are between 5.30am - 10.00pm
Candidates need to be passionate about delivering a world class service, with the ability to prioritise and time manage daily workloads, have a flexible approach to work and motivate others to do the same.
For more information get in touch with Clare quoting job reference J6540
Wednesday 21st August
A highly successful retired businessman is seeking a Personal Assistant / Administrator on a Part Time basis.
This will be a role for someone who is super-organised and can deal with turning piles of paperwork into a working filing system.
It is a must that you are computer literate and confident in helping him to work with his email, spreadsheets and book-keeping information. If you are capable of setting up a phone and/or tablet then that would be fabulous.
Initially this will be a project that can soak up as many hours as you would like, in order to get the office organised and suitable systems in place. Once this is achieved, you can agree an ongoing part-time commitment to keep on top of things - this is currently estimated as one day per week maximum.
Own transport is a must. Some book-keeping experience would be advantageous but not essential if you have an organised, logical mind.
£9.50 per hour with unlimited tea and biscuits!
For more information get in touch with Clare quoting job reference J6542
Tuesday 20th August
Are you an organised administrator with superb time-management and a keen eye for detail? Do you have fantastic customer service skills?
I am looking for an exceptional administrator to join my client's thriving and successful business in Lincoln. They have a superb reputation across the city and surrounding areas and continue to grow and develop their customer base through their outstanding customer service and workmanship.
The ideal candidate will be an outgoing, enthusiastic, motivated and driven individual who can work on their own initiative with a keenness to help promote and grow the company further whilst offering a 5 star service to all customers and clients alike.
For more information get in touch with Clare quoting job reference J6544
Monday 19th August
We are recruiting for an experienced Agricultural Engineer to join our clients established team.
This role could be based on site at Bilsthorpe or potentially be more mobile based. Our client largely covers the Nottinghamshire, Lincolnshire and Derbyshire area.
Role will include -
* General maintenance, service and repair of HGV and Agricultural Plant equipment
* Possibly some manufacturing and production machinery maintenance and repair aswell on some sites.
You will need to be suitably qualified and experienced in this type of role.
Full UK drivers licence required. Work van provided if mobile.
For more information get in touch with Clare quoting job reference J6091