Looking to try a new advertising platform to reach your customers? Has radio advertising ever crossed your mind? Worried that it may be a little pricey?
Fear not... we're here to help!
With competitively priced packages available right now, we could be the key in helping you be heard above the competition.
We'll work with you to create a commercial that best reflects your brand and gets your message across to the people you want to reach.
If you're looking for something more than just a commercial, we also have a range of sponsorship opportunities and website advertising packages available to make sure you really do stand out.
With our FM, DAB digital radio, website and mobile apps on offer... we feel pretty confident we can find something you'll like on one of our platforms.
Pop your details into the form below and we'll be in touch, or if like us, talking is your thing, you can always call us on 01636 550 380.
Something for Spring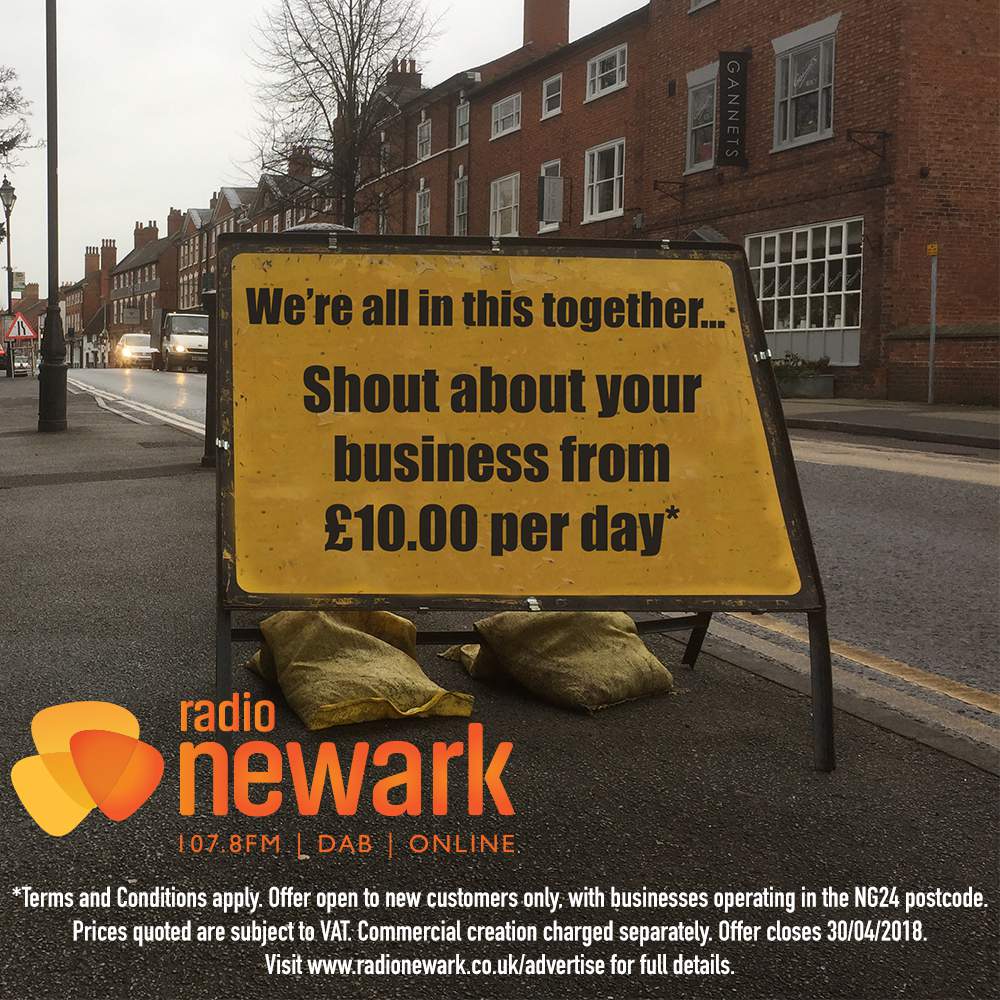 Up until the end of April, we're offering new customers the chance to get themselves on air from £10.00 per day.
Your commercial can be heard on both 107.8FM and on DAB digital radio across Newark and Lincolnshire, as well as online via our website and mobile apps.
Terms and Conditions:
Offer is open to new customers only.
Only businesses operating in the NG24 postcode are eligible for this promotion.
Promotion is based on customers signing up for a minimum eight week campaign. Maximum campaign length available on this promotion is twenty-six weeks.
Commercials will be played five times per day, seven days per week, between 06:00 and 19:00 hours.
Commercial creation is charged separately, beginning at £149.99 for a standard thirty second commercial featuring a single voice.
Commercial creation and airtime charges are payable upfront.
Promotional offer ends 30/04/2018.