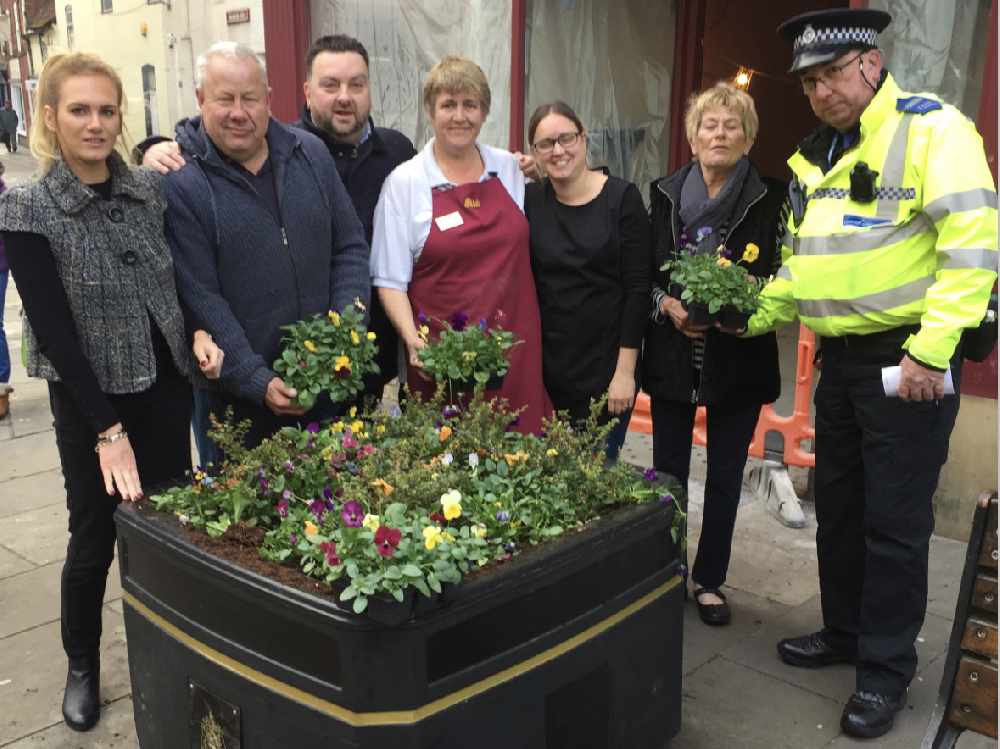 Further incidents with youths causing damage in Newark town centre occurred over the weekend with flowers being pulled from flower tubs and strewn across pavements and shop frontages, signage knocked over and damaged and waste thrown across the market place.
Graffiti has also appeared on buildings around the Parish Church.
Nottinghamshire Police have confirmed that they are investigating the incidents and will take all necessary measures to identify and prosecute offenders. This will include use of CCTV footage that was captured at the time of the incidents.
David Lloyd, Leader of Newark and Sherwood District Council and Newark Town Council said:
"The mindless actions of a few individuals continue to blight the Town Centre. They will not lessen our commitment to make Newark town centre a place that is good to visit and good to live and work in. Nine flower tubs have now had to be re-stocked in the past three weeks, in addition to damage to the infrastructure of the market place and town centre. Newark, as a community, will not tolerate such depressing behaviour and we will continue to assist the Police to identify and prosecute all offenders and I understand that the town centre CCTV system operators are now actively targeting such behaviour to secure irrefutable evidence to assist with any prosecution".