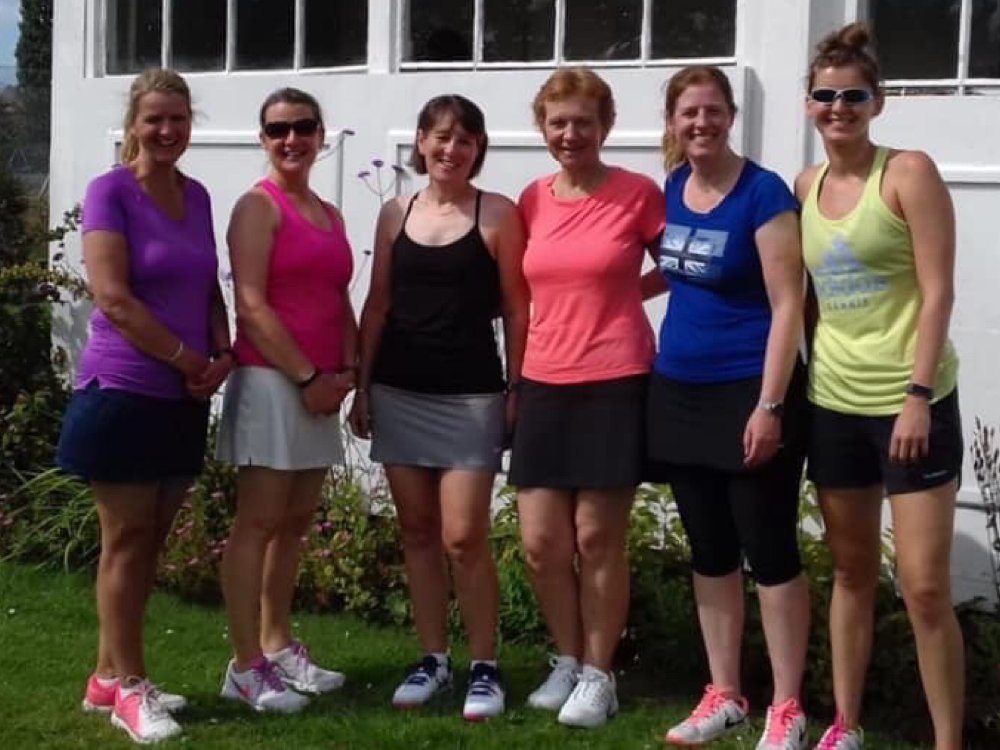 Double success for Tennis Club Ladies
** League Winners **
The Newark Tennis Clubs Ladies 2nd are celebrating a fantastic debut season in Div D of the Notts LTA short format league having won all 6 of their matches and topping the league on 12 points.

The men's 2nd team were led out at Sundays home match by stand in captain James Barker who with his partner Nick Crouch were the most successful pairing taking 12 games after 2 close games against a Ravenshead 2nd and 3rd pair. First pair Todor Malinov/Edgars Barvinski played well but were on the wrong side of some close deuce/advantage games (6-30). Hari Kolli/Vince Bashforth challenged Ravenshead and won points from Vince's slice serve and Hari's left handed line shots (7-29). This is Newark's first loss in the winter season (83-25) in Div 10 and are looking to improve for their next match in 2 weeks.