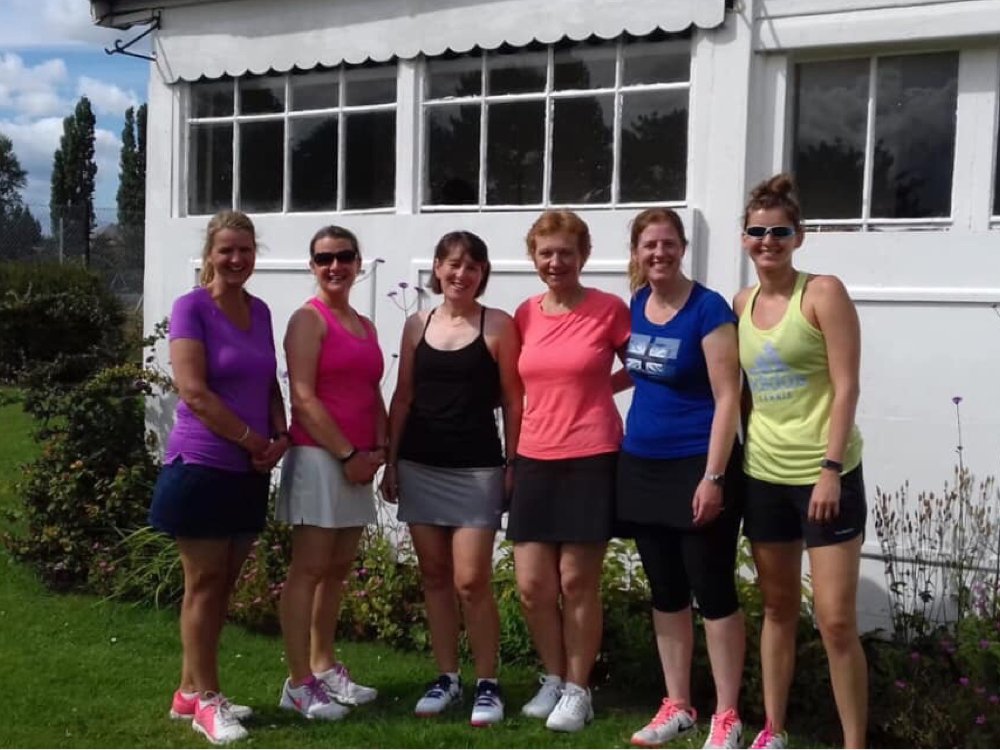 Three teams in action
This weekend saw 3 teams take to the courts. First in action were Ladies 2nd at home vs Mansfield in Div D short format league. They achieved another comfortable win (9-3) with 4 sets from Annie Davies/Tamara Bainbridge, 3 sets from Lynne Hare/Annie Walton and 2 sets from Katy Dines/Jill Pinder.
Next up were Men's 1st at home vs Sutton in Ashfield in Div 6. Sam Butler/Ashley Hallam were unbeatable as they took all 6 sets with ease. Adrian Smith/John Jessop and Todor Malinov/Edgars Barvinskis took 3 sets each giving then an overall 12-6 result. Both teams remain high in their respective divisions.
Ladies 1st were away vs Magdala in Div 1 on their unfavored surface, carpet, and after learning from last weeks defeat played some exceptional tennis but again the scores did not reflect their efforts as they failed to take a set (18-0).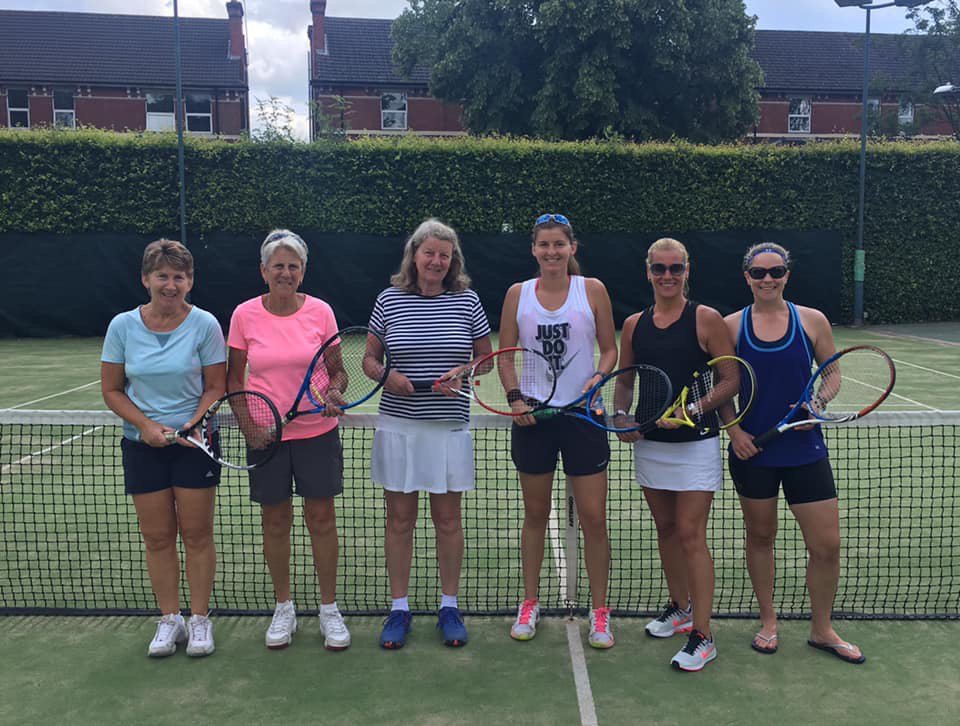 Photos;
Ladies 2nd team (L-R): Annie Walton, Annie Davies, Jill Pinder, Lynne Hare, Katy Dines, Tamara Bainbridge
Ladies 1st team (L-R): Jane Hendley, Sue Bilton, Steph Smith, Tamara Bainbridge, Sue Tomblin, Sara Jackson