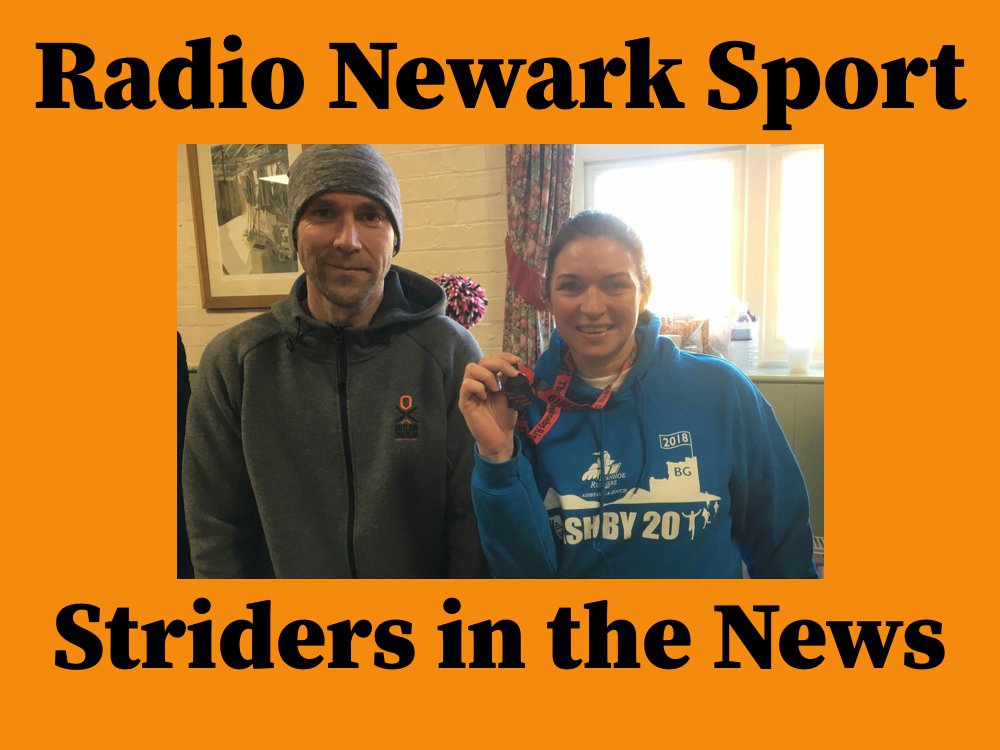 Sara & Matt enjoy the mud and ice at the Rauceby Ripper.
Well done to Sara Carter and Matt Silk who took on the mud and ice of the Rauceby Ripper on Saturday. Matt finished 23rd from a field of 211 with a time of 1:05:23 and Sara completed the 8.5 mile, friendly and scenic race in 1:25:59.
28 Newark Striders competed in round 3 of the East Midlands Cross Country series at a tough and hilly Colwick Woods on Sunday.
Philippa Clarke was our first finisher in the ladies event with a time of 24:12, followed by Nicola Bradley 25:02, Clare Stainton 30:04, Kath Scott 30:54, Nicole Henderson 30:54 and Anthea Moisey 30:59. Next came Tracey Partridge 31:13, Chris Cregg 31:28, Ruth Mountstevens 31:32, Lesley Butlin 31:33, Stacey Atkins 32:43, Holly Dews 34:18, Di Holmes 34:19, Athena Beveridge 34:19 and Lynne Boby 34:36. The ladies veterans A team is currently in 9th place overall.
Jan Bailey was first Strider over the line in the men's race, finishing with 34:50, then Simon Palmer 42:16, David Cross 43:45, Peter Davis 43:51, Richard Spurr 47:11 and Andrew Vosper 47:41. Jason Cobb was next in with 47:56, Andy Scott 49:49, Nick Beveridge 50:53, Steve Gurd 51:09, Andy Sirrs 52:24, Steve Padgett 54:52 and Jason Priest 56:44. The men's veterans A team is currently in 4th place overall.
Well done to the runners and supporters this weekend.