Seven paddlers in Marathon
Report from the Ironbridge Marathon, Sunday 14th of July
Seven paddlers from the 4A's club in Newark attended the Ironbridge Canoe Marathon on Sunday. They took part in the Div 7 and 8 classes which are run over 4 miles. The course was unusual in that there were 3 turns to negotiate rather than the usual 1, and the water was fast flowing and "lumpy", particularly at the top turn.
Due to illness there was some reshuffling of partnerships at the last moment, with Jacob Mansfield suddenly finding himself in Division 7 in a K1. He fought his way from the back of the pack to finish 4th in a time of 28:30.
Daniel Warwick and Julie Gray competed in the K2 in Div 8 and finished in exactly the same time, 28:30, which secured 2ndplace.
Jacob Hage and Zac Marshall set off like a rocket in Div 7 and remained well ahead throughout the race. Their 1st place was completed in a time of 25:50.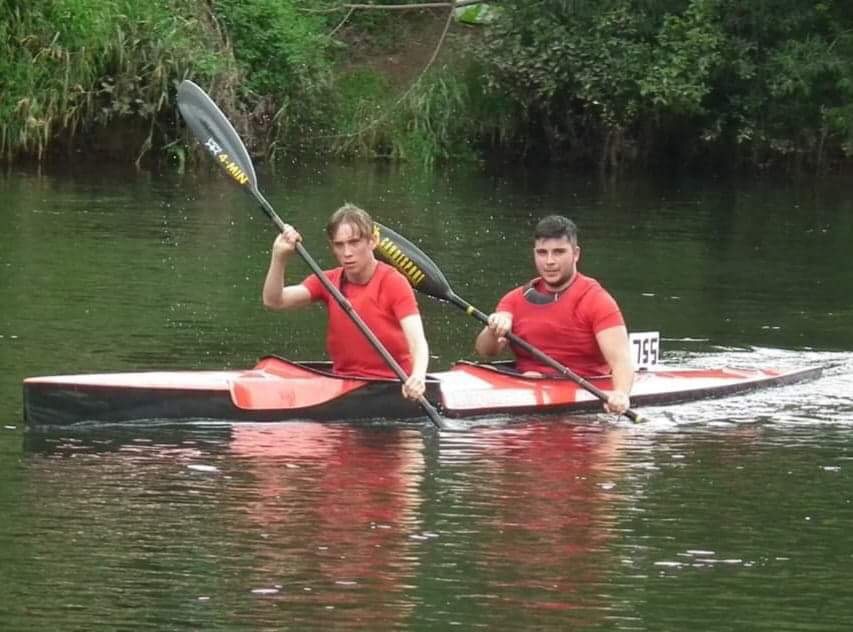 Daniel Spencer, returning to competition from the abyss of A levels, partnered up with Paul Hage in Div 7 for the first time.They had a real battle around the turns with crews from Lincoln and Wolverhampton before eventually finishing 6th in a time of 26:47.