Matt & Vicky at Breakfast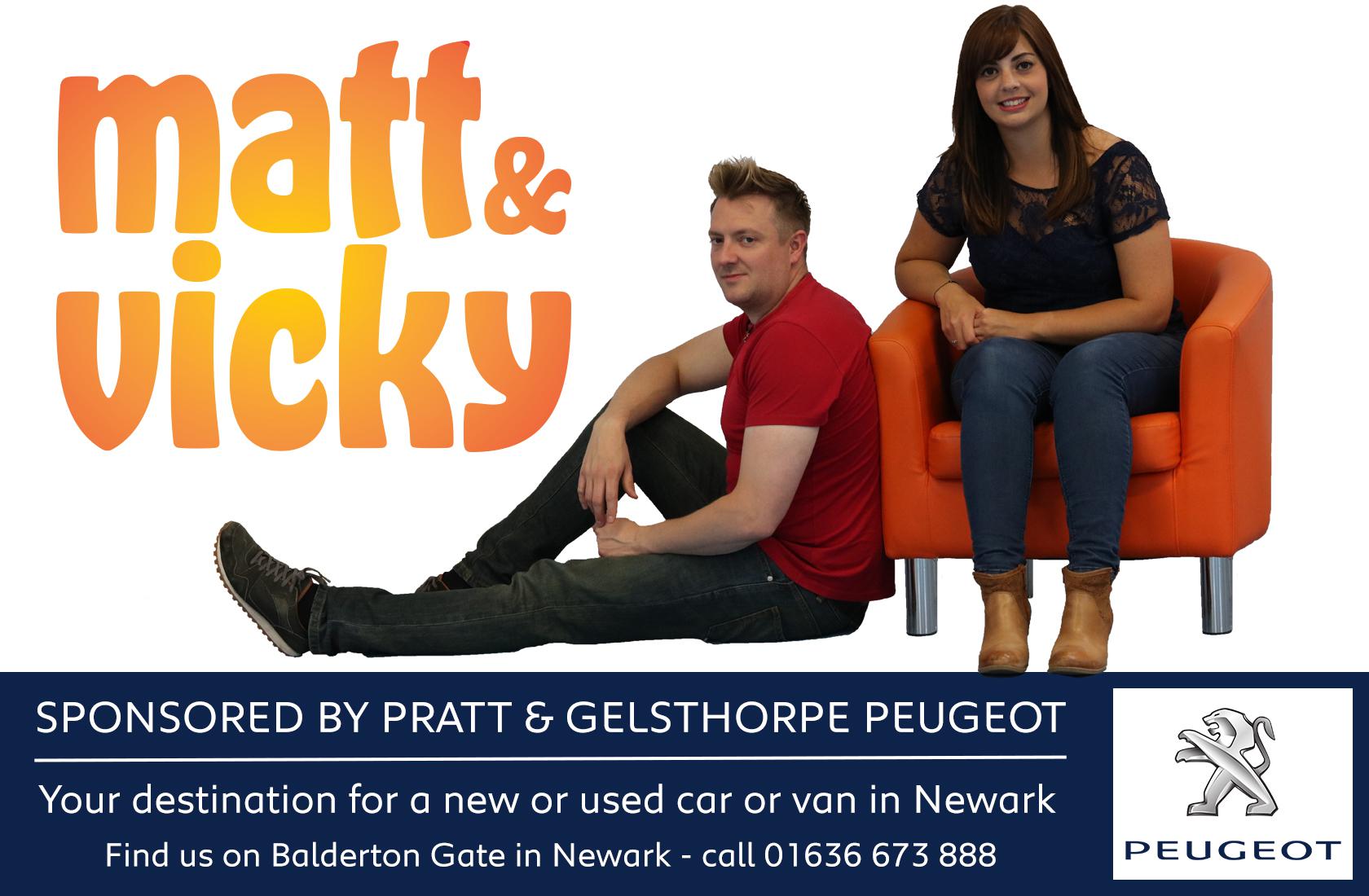 Join Newark's very own Matt & Vicky from 6am on weekday mornings, as they provide you with everything you need to get up and moving for the day ahead.
Music, news, sport and the latest on the roads are all thrown in to the mix, along with entertaining discussion about practically anything... no subject is taboo!
Join in the conversation via phone, email, text or on social media.
Missed them during the week? Don't worry, they're here from 10am on Saturdays too!
Instagram

Ever wondered what Matt & Vicky get up to through the day? Then why not follow their adventures on Instagram.

Snapchat

Snap us up! Add Matt & Vicky's Snapchat account and discover a new way to keep in touch with them...
Previously on Matt & Vicky...
Matt has found the solution to #millenial problem #techneck 📱 He's taking his #gameofthrones addiction to a new level and can apparently #multitask #watchingtv #portabletv #tablettv #catchup #smartphonetv #portable #solvedit #problemsolved #multitasking #got #gameofthronesaddict

Posted by Radio Newark on Thursday, April 4, 2019
Although Matt considers it a public service... Vicky is less than impressed!!! 🤣🤣🤣

Posted by Radio Newark on Wednesday, March 6, 2019
Don't forget to wake up with Matt & Vicky tomorrow morning from 6am as they discuss digital assistants! Did you know that you can listen to Radio Newark on your Amazon Echo device... which is not to be confused with Air Wick! 🤣 Video by Alex Abraham Videos.

Posted by Radio Newark on Monday, January 28, 2019